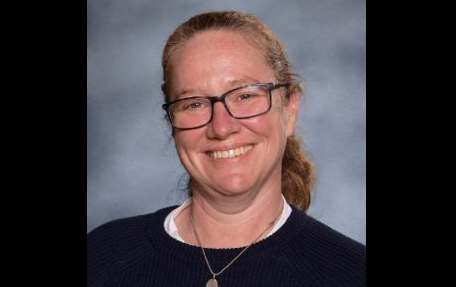 Anne Boyd
Dr. Anne Boyd has been a teacher for 26 years. She has been working at Pattonville as the Pirate Press Newspaper, PattonvilleTODAY.com, and Echo Yearbook advisor as well as an English teacher for three years.
What will you miss the most?
"Students, because it is the best part of the job, you get to work with such creative people as they find their passions and it's awesome."
What advice do you have for students entering high school?
"To acknowledge that there are gonna be difficult times during high school and the best you can hope is to keep yourself as focused as possible, pick yourself back up when you fall off, and not beating yourself up."
What advice do you have for students graduating?
"Many kids feel like they have to go into college, but there are lots of ways to be successful. For the more hands on kids, we are always going to need electricians, builders, lumbers, and HVAC workers. Don't think that the four year kids are the only kids that matter…For the kids that say 'I don't want to go to college because I can't deal with high school anymore' thinking of it as another four years of high school, it is not the same as high school. In college you come and go as you please, you pick your classes based upon when works best for you, and you get to specialize in the classes that best interest you. Keep an open mind and don't think anything that says school is like high school."
What's the biggest impact that you hope you left on the school?
"I hope I gave kids a sense of confidence that they can do anything."
Donate to PattonvilleTODAY
PattonvilleTODAY intends for this area to be used to foster healthy, thought-provoking discussion. Comments are expected to adhere to our standards and to be respectful and constructive. As such, we do not permit the use of profanity, foul language, personal attacks, spam, or the use of language that might be interpreted as libelous. Comments are reviewed and must be approved by a moderator to ensure that they meet these standards. PattonvilleTODAY does not allow anonymous comments, and PattonvilleTODAY requires first and last names and a valid email address in order for comments to be published.