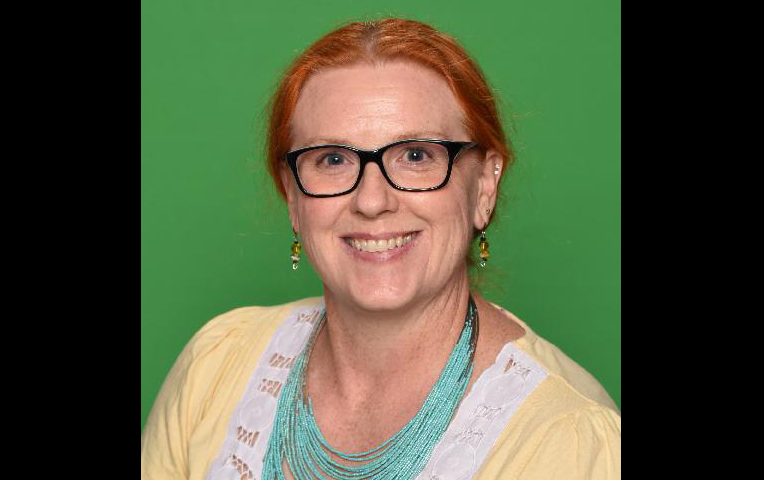 Erin Mulanax
Erin Mulanax has been teaching for 29 years and has been teaching Physics at Pattonville for 22 years.
What is your favorite memory of teaching at Pattonville?
"Replacing my high school physics teacher because I went to Pattonville as a student, and my other one would be, I have 2 students how have gone on to get their PHD's in physics and they still keep in contact with me and they're very kind to say that I inspire them."
What will you miss the most?
"I love teaching people physics. I love finding cool labs and fun experiments, the math is not always as fun necessarily but it's still like a puzzle. I will miss the joy of sharing my love for physics with students, I also will probably miss my colleges, they become good friends and I won't see them everyday and I will miss that too."
Do you have any plans for after you retire?
"I'm in a medieval reenactment group and so my plans are to enjoy going to those events more often because I will have more time to do so. Also I'm having a little travel trailer built in the shape of a tiny little medieval house and I'm going to pull up behind my car and I'm going to go camping and go to my medieval events."
What's the biggest impact you feel you left on the school?
"My hope is that learning and teaching can be fun. You don't stop having fun because you get old, you get old because you stop having fun, and we still have important and serious things to do but that doesn't mean you can't have fun while you're doing it. It makes it better when you can find ways to enjoy our time together wether you're a student or a teacher, and my hope is that I've shown that is possible."
Donate to PattonvilleTODAY