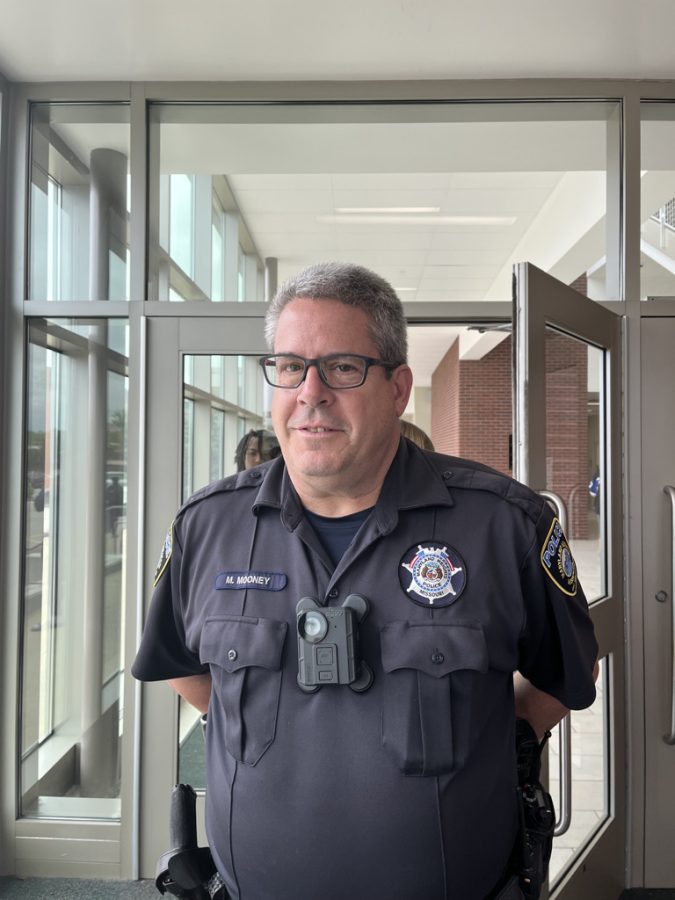 Mike Mooney
Officer Mooney has been working as a school resource officer for a total of 20 years. During these years, he also worked as a detective throughout the community.
Do you have any plans for after you retire?
I am exploring working within a school district. A couple of things are in the works, but nothing is firm yet.
What advice would you give to students entering high school, or finishing high school?
Advice I would give students entering high school is make the most of these years, There are so many things to do and so many supports within the school. Take advantage of the opportunities to explore what you want to do in the future. For those leaving school, I would say that the current state of the world is chaotic. This chaos will give you so many opportunities to achieve success, but you will have to work hard and take risks in order the achieve this success.
What's the biggest impact you feel you left on the school?
The biggest impact I feel I have brought to the school is that kids and staff felt safe with my fellow officers and I around. I was one of the first SRO's in the St. Louis area and initially everyone thought we were brought in because there were problems. It was a transition to build relationships between the students, staff, and the Police. My department, along with Pattonville has become the model to which other Police/school partnerships have strived to be. My department has hired a large number of my former students as Police Officers. Three of my former students have become SRO's , social workers, and counselors that work with children.
What will you miss the most?
I will miss the daily interactions with the kids. Even though my job requires me to deal with students at some of the worst times of their lives, most of the times are positive. The energy they bring to my life is incredible.
What is your favorite memory of working at Pattonville?
The positive memories are many. I have to say that the two times football made the state championship and the numerous times I chaperoned the band trip were my favorites.
Donate to PattonvilleTODAY