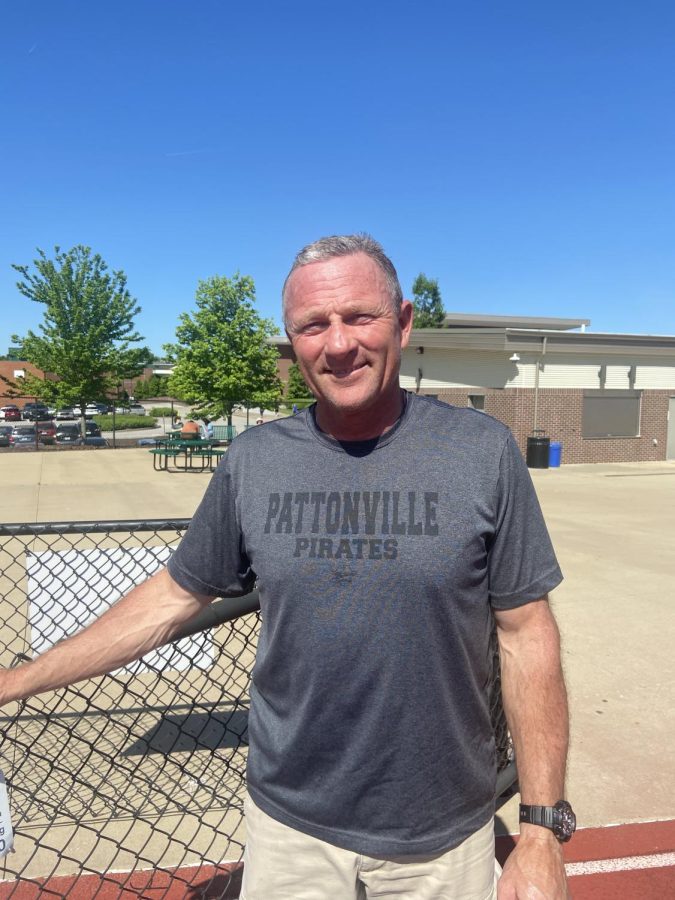 Robert Simpson
Robert Simpson is one of the physical education teachers as well and the Varsity Softball Head Coach and Varsity Baseball coach. He has been teaching for 34 years, 32 being at Pattonville School District.
What is your favorite memory of teaching at Pattonville? 
"Being able to teach at the elementary level, the middle school level, and the high school level. I think teaching the outdoor adventure class for the last 18 years has provided for a lot of great memories and it was a very unique class. It was really special having a lot of incredible memories with coaching softball and baseball as well."
What made you want to teach? 
"I decided I liked working with kids of all ages and I wanted to coach and so with the combination of liking those two things it was a no brainer for me."
What will you miss the most? 
"I'll miss the buddies I teach with and the PE department and all of the coaches that i've been fortunate enough to coach with. I'll miss a lot of my students that I developed nice relationships with and I really enjoyed there company as well as a lot of my athletes that played ball for me whether that was softball or baseball. They were really good kids and I was very lucky and blessed to have them."
Do you have any plans for after you retire? 
"Do whatever I want. No definite plans right now just to get settled in and take a day at a time and enjoy spending more time with my friends and family. Pursing some hobbies and going on vacation a couple of times this summer and play some golf while i'm at it."
Donate to PattonvilleTODAY