Varsity Boys' Volleyball: Winning the Season
June 8, 2022
The Pirates Varsity Boys' Volleyball team had a very successful past season, and although they lost their last game of the season against the Eureka Wildcats on May 17, 3-0, they ended the season winning with a record of 16-9.
The team placed 3rd in Districts and closed out the season with a 63% win rate.
The Pirate Press Staff wanted to highlight two particular games of their season.
Earning a Victory Against Lutheran High School of St. Charles
As the Pattonville Boys Volleyball team wrapped up their season, the team reflected on connections they made and their best moments. Despite the many big accomplishments, there is one game in particular that stuck out to not just the players, but the coach as well.
The Boys' Volleyball coach, Coach Jenell Franken had big goals for the boys, "Make it to state so obviously we want to make state, win state, and it's a pretty big goal. We'll all have to work pretty hard to get there but it can happen."
What struck Franken was that they, "won the Lutheran St. Charles tournament, so that was a pretty good day for us. Just overall just watching the guys, cause we have several guys that have never played, so just watching them come out and master some of the skills and play together."
During their tournament against Lutheran St. Charles, Coach Franken said the guys "really came together that day, they really came together and played like a team."
She also stated that while there were some performances that outshined others, "everybody kind of picked it up and just played together, so that was fun. Matthew Reese actually got the tournament MVP, and then we had Justin Bowers and Wyatt Martin who both got named to the all-tournament team so that was exciting."
Coach Franken described how player-player relationships improved as they spent more time together, saying that watching the players open up. Whether they had new players, or just haven't played in a while, their "connect(ion) with our experienced players" was exciting to witness. The coach also described the greatness in what she witnessed, saying "we're running plays, we have an offense, we have a defense, we know what's supposed to be happening, so that's really been exciting."
Matthew Reese, senior that won the tournament MVP's mindset was, "to walk out with the trophy. We won the tournament last year and we came in wanting to take it home again."
While Coach Franken was proud of the boys during the Lutheran St. Charles tournament, Reese highlighted their game against Whitfield. He said they "came out with so much energy and everyone played incredibly throughout the game."
His biggest take away from playing this year was, "keeping energy high no matter our competition's skill level."
Matthew also believes in the importance of cohesion on a team. "A good relationship (between players and their coach) is incredibly important, if you take your coach out of the equation you lose the person with the best volleyball IQ on the team," he said.
He also highlighted the importance of the relationship between players, saying it is also incredibly important. "If you can't trust the guys beside you, it's just 6 individuals playing instead of 1 cohesive unit."
mindset going into the Lutheran St. Charles game, saying that despite feeling down from not having one the previous two games, he was, "still hopeful that we could win a game during that tournament."
He said, "We were still figuring out how to all play together as a team as that was our first experience together. Luckily, we pulled it together and managed to win in two sets."
Bowers considers one of the best parts of the game to be when they really started, "to feel where everyone was on the court and really beginning to feel like a team."
The relationship is very important and vital to the success of the team according to Bowers. "The coach is the one who is most experienced in volleyball almost all the time, and they will know how each individual fits into the whole team whereas each player may only be thinking about themselves and their own success."
Bowers said, "Volleyball is one of the most team-centric sports out there. Almost nothing is achieved by a single player without the help of another teammate. Because of this, a player must always be able to trust their teammates and be trustworthy themselves. No team will succeed without this type of trust."
While teams face many challenges and obstacles, both the coach and players feel the importance of never giving up and striving to do the best they can. Pushing themselves to meet their goals and make connections is a big priority to them, and one that is bound to happen when working as a team.
About the Writer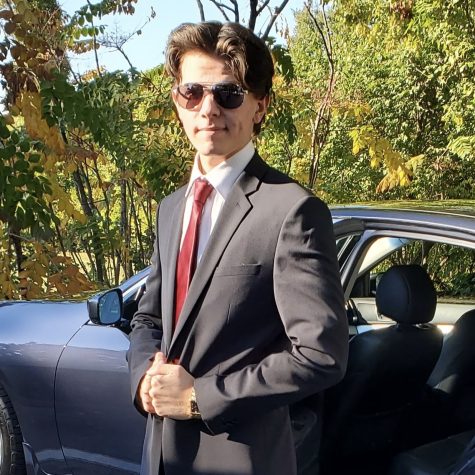 Christian Movick, Multimedia Editor & News Writer
Christian Movick is a news writer and multimedia editor for Pattonville Today, and is interested in a variety of topics ranging from film to politics.
Leave a Comment
A Mental Game: Winning over Parkway South
Sometimes winning is a matter of getting into the right mindset. No matter the skill level, if the mental game is off, the score will not be in your favor.
For the Varsity Boys' Volleyball players, getting their heads right was key to their win over Parkway South on May 3.
Assistant Coach Alexa Kramer explained what the team does while struggling. "We will talk about what is working and focus on doing those things following the timeout."
Timeouts are important to center energy and get the team's head back into the game.
For freshman Tyler Egbert, the power of the group's mentality helped him keep going.
"
"Even though we lost the first set, we bounced back and won the next three. We had some fun doing so too.
— Tyler Egbert
According to senior Matthew Reese having the right energy is the key to success. "We kept our energy pretty high that game, except for the first set, we let our energy dip," Reese said.
The team won the game 3-1 in their favor.
The team however underestimated their opponent.
"We thought the game would be easier than it was, that's why we dropped a set to them," Reese said.
While the game was won, that isn't to say that it didn't come without struggles.
"We all get into the huddle and discuss our gameplans and keep a level head," senior Wyatt Martin said.
About the Writer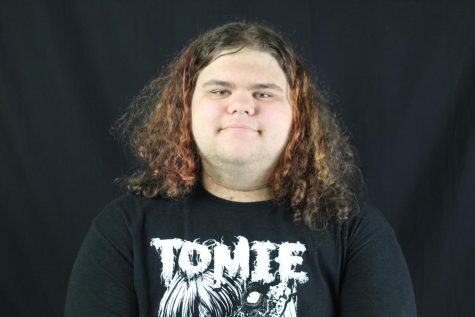 Hayden Gust, Assistant Editor
Hayden Gust is a Junior at Pattonville High School. They are a student in Newspaper, and this is their third year on staff. Hayden Gust is part of GSA...
Leave a Comment