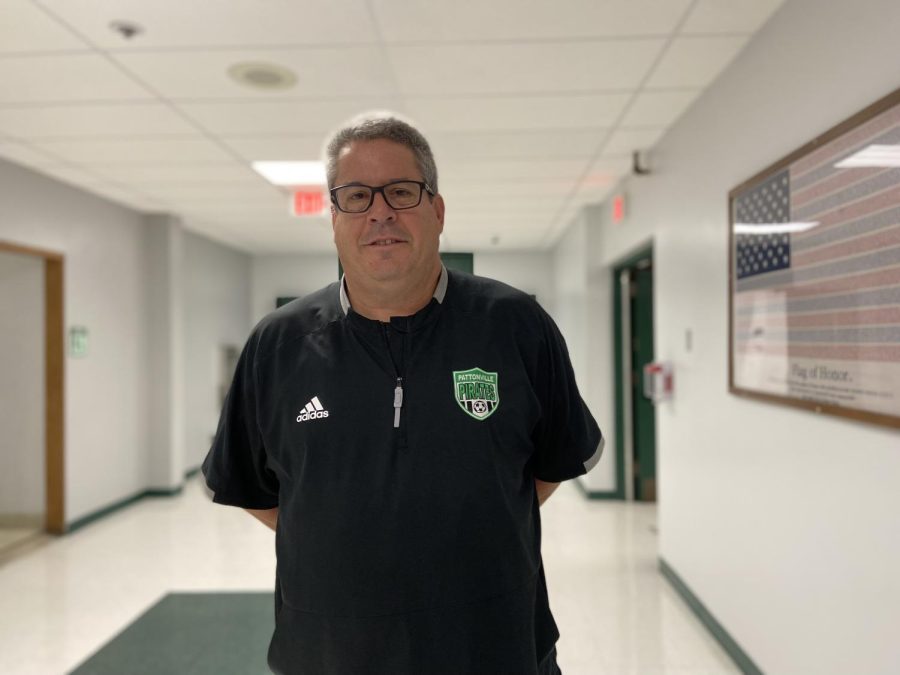 Mike Mooney
Mike Mooney is a permanent substitute teacher. He was a Maryland Heights police officer for 35 years, 26 of which he was assigned to either schools or working with youth in the community.
Why did you decide on Pattonville? 
"I have been here [at Pattonville] for years and I'm kind of transitioning into retirement and I thought this was a good way to do it because I'm comfortable with the people, the staff, the students, the families and they are comfortable with me. The school offered me a job and I took it."
What would students be surprised to find out about you? Fun Fact.
"My family and I, as well as my wife's family grew up here so I've been around here for a long time. My wife and I were best friends at Holman which was around 1979."
If you could pass any wisdom onto the students what would you share?
"To get involved as quickly and as often as you can in high school because the years go by fast and it can be one of the most wonderful times of your life if you let it be. It also sets the foundation for the rest of your life. So get involved and do the right thing."
Donate to PattonvilleTODAY