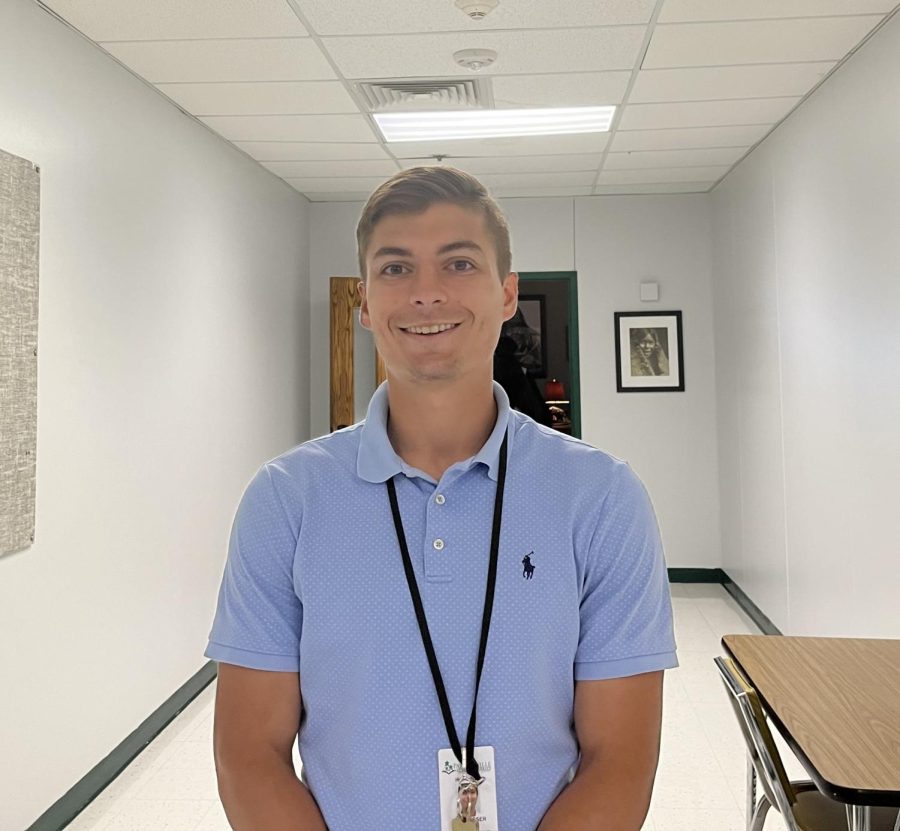 Max Grasser
Max Grasser is a new history teacher at PHS. Prior to teaching at Pattonville, he was a teacher assistant/long-term substitute for Ladue School District.
Why did you choose to teach history?
"I chose history because it is a topic that I am passionate about. I love studying the past and seeing how things used to be. I also love making those connections between the past and the modern world. It is fascinating to see how history has shaped the world we live in today. Lastly, I love helping students realize how fun and engaging history is as a topic."
Why did you decide to come to Pattonville? 
"Pattonville is a fantastic district. Its dedication to not only the students, but the community as a whole is outstanding. They seek to ensure that every student is seen and heard and that every student has the chance to succeed. The students, faculty, and administration are all amazing!"
What would students be surprised to learn about you? 
"I have had many pets over the years. Two that stand out are my pet pig and my horse."
Donate to PattonvilleTODAY