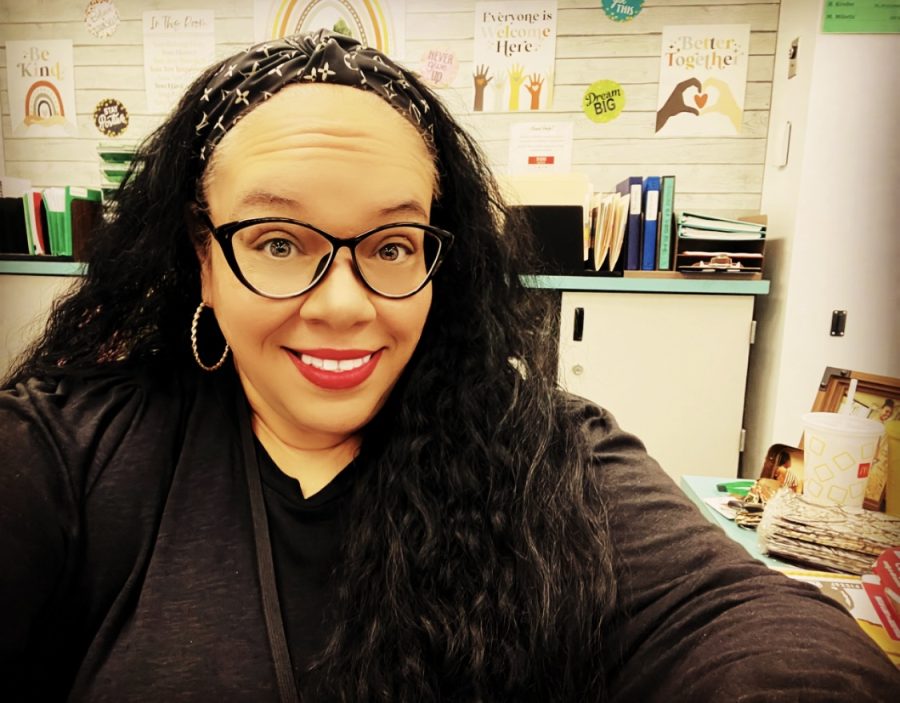 Tanya Hadley
Tanya Hadley is the new guidance office secretary. She has one daughter who is 21 years old and 10 step-children so she keeps a pretty busy life.
What made you decide on Pattonville?
"Growing up, I lived in the Ritenour School District in Breckenridge Hills and had MANY friends who attended Pattonville schools. My friends and acquaintances always spoke very highly of Pattonville students and staff, so this motivated me to apply for a position in the district! Also in my career, I worked for the Northwest County YMCA as a School Age Childcare Coordinator over the Pattonville District where I was responsible for creating and managing after-school programs for elementary schools in Pattonville School district. I met so many WONDERFUL Pattonville staff over the years in this position!"
What made you decide to be a secretary?
"I really love to work in the Administrative field and help others! I often say Secretaries are "Coordinators of Life" because we help so many different people throughout the day and we are very good at multitasking. We make things happen!"
What would students be surprised to learn about you?
"I am a SPORTS FANATIC! Basketball is my favorite sport because my daughter has played ball since she was three years old. Also, I love to rebuild and refinish furniture as a hobby and love to decorate. I also love music and worked for a local radio station for many years doing commercials and voiceover work!"
Donate to PattonvilleTODAY