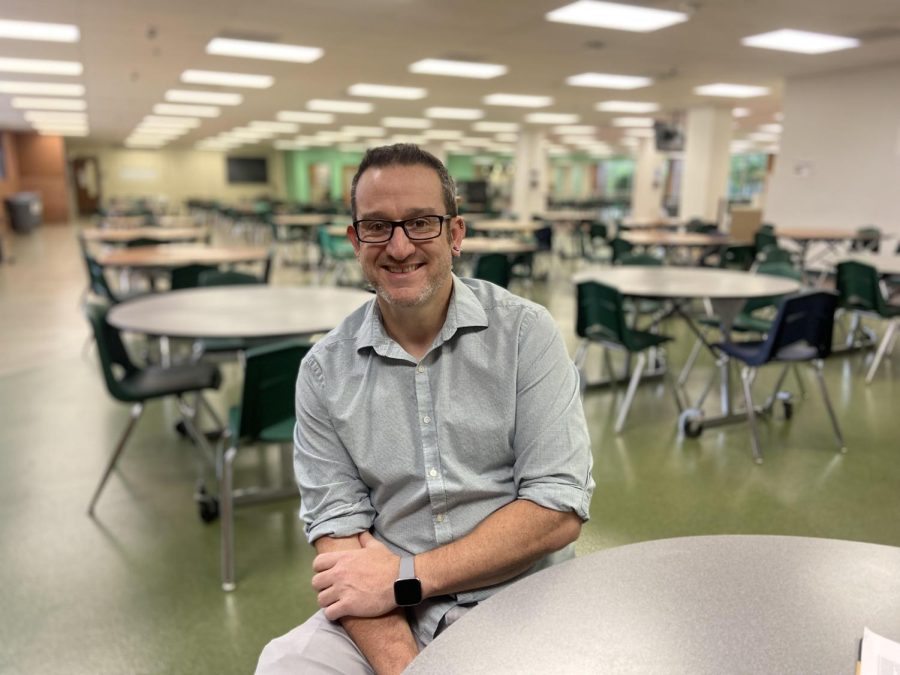 David Duncan
David Duncan is a new device specialist at Pattonville High School. He previously worked at Willowbrook where he taught 4th grade.
Have you worked anywhere else before Pattonville?
"I used to be an IT recruiter, so I spent many years working with fortune five companies working on building high-level IT teams for companies, projects, etc. One of the major projects I did -all the electronic voting we do right now, I actually put all the teams together that designed the first stage of the whole entire process. It was like a two-and-a-half-year project here in Westport where I had like five hundred employees that worked under me."
What does your job entail?
"Here it covers everything from just power/password resets all the way through taking a device completely apart and putting it all the way back together, and everything in between. It also includes managing close to 4,000 devices in the building. Making sure [the devices] are functioning and making sure everyone has everything they need."
What would students be surprised to learn about you?
"In my free time, I'm actually super big in the board gaming community. I work with major game producers in the world for anything like playtesting. Currently, I'm working with a major company on producing a star wars game and help them decide if they want to release it into the world to play. I'll have a lot of input on how the game works, what it looks like, how the interactions happen, stuff like that. I also do international level judging for high-level competitions for card games."
Donate to PattonvilleTODAY