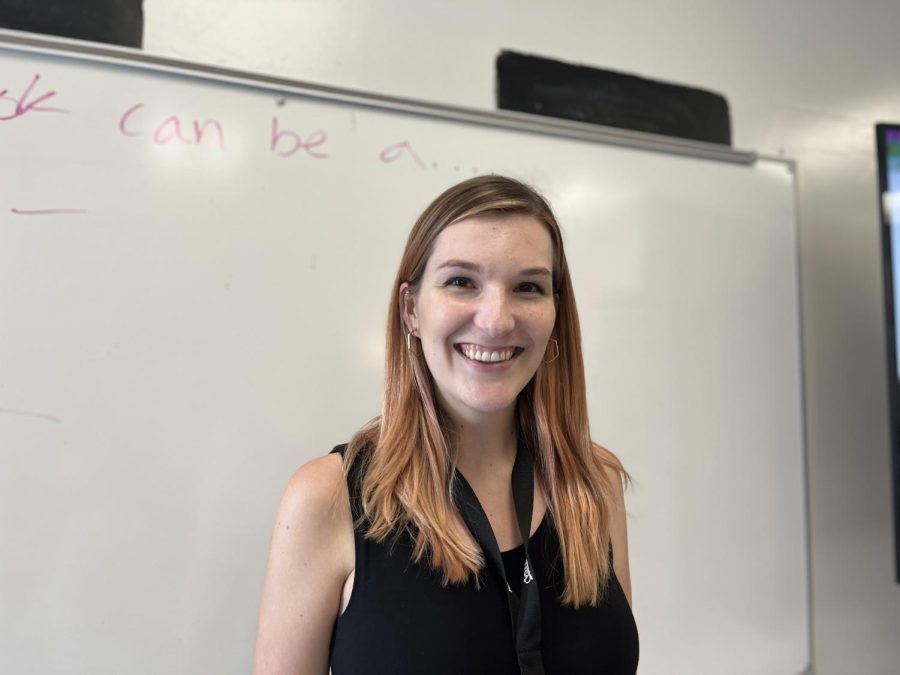 Allison Wills
Allison Wills is a new English teacher at PHS. Last year, she student taught at Eureka High School.
What would students be surprised to find out about you?
"I am a pianist–though I haven't practiced in a while. I was classically trained but started playing jazz in a jazz combo called Cosmic Latte in high school."
If you could pass on any wisdom to your students, what would you share?
"Be involved at school–both inside and outside of class. So much of what you get out of high school is about what you're putting into it, and if you're involved during and after school, this time will be much more enjoyable for you."
Why did you choose to teach English?
"I have always wanted to be a teacher, but for a while, I wanted to be a music teacher. As I was deciding what I wanted to major in during college, I realized that I was more interested in studying literature and writing rather than music. I always loved my English classes and enjoyed reading and writing on my own, so teaching English is a perfect fit for me."
Donate to PattonvilleTODAY