Bolton's goals all add up to being a teacher
Hang on for a minute...we're trying to find some more stories you might like.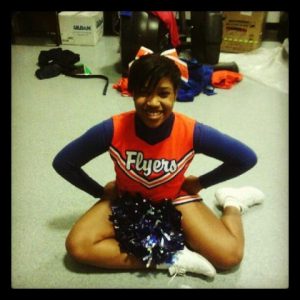 Junior Jayda Bolton said she plans on becoming a secondary math teacher but she only wants to work part-time, instead of full-time like regular teachers.
She wants to become a math teacher because she loves to challenge her mind.
"It means I will have to work very hard to maintain my grades," Bolton said. "I will need to just buckle down and study more."
In the meantime, for the rest of her high school years, she'll just continue to participate in extracurricular activities.
She is currently taking a break from basketball and cheerleading this year because she "had to get my priorities in order just to get back on the track team in school."
Trying to get better in certain subjects that she needs help with, she stays after school and get tutored by her teachers.
Other than trying to stay focused on school, Bolton likes to hang out with her boyfriend.
"I love just staying active, and hanging with my boyfriend and friends," Bolton said. "It brings a lot of joy to me and take some pressure off school."