A new world into 3D printing is introduced at #METC18
Hang on for a minute...we're trying to find some more stories you might like.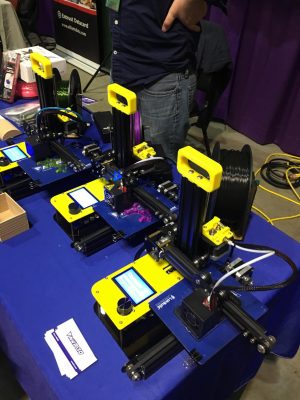 Imagine being able to hold a chemistry model in your hand or being able to construct your own mini model of a building you're creating for a class.
Well the equipment is here and it's in the form of a 3-D printer.
Drew Wallis of NWA 3D talked about this new technology that is now in more than 400 classrooms.
"Teachers and students love the printers.," he said. "The printers have been around for about 3 years and we have never had a teacher or administrator return our product."
Wallis compared the machine to "a crazy robotic hot glue gun" and the PLA filament is biodegradable.  Users create an image on a computer and that transfers over to the 3D printer.
With confidence moving forward in this product, he said it will only grow and spread to more classrooms to develop new ways of learning.
He is in the exhibit hall at the METC conference persuading teachers and students why this 3D printer is the right one to choose to improve learning environments and take learning to a whole new level.
With new ideas of engaging students in learning on the rise, this 3D printer is a new and innovative idea that could eventually end up in not only classrooms all over the country, but classrooms all over the world.