2014 MLB Postseason Preview
Kameron Key
October 2, 2014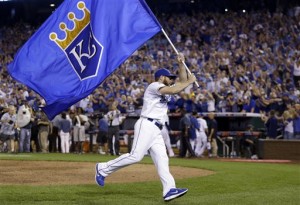 Every October, all the drama, heartbreak, joy, and fun of the MLB postseason starts up again and everyone aspires for it to be even better than the year before. Typically, it finds a way to do that every single year, whether it's a new team that makes it for the first time in 29 years, like the 2014 Kansas City Royals, a pitcher who has dominated the league unlike anyone else in 50 years in Clayton Kershaw, or a new unsung hero who steps up like David Freese in 2011. There's always something new and something better every October.
The NL Wild Card game at PNC Park in Pittsburgh, Pennsylvania, was  heart-breaking for the Pittsburgh Pirates and their fans, as they were humiliated by the San Francisco Giants. They fell into a 4-0 hole after a Brandon Crawford grand slam in the 4th inning. From there it just got worse, as they were dominated in a 8-0 loss in their home stadium.
The AL Wild Card game at Kauffman Stadium in Kansas City, Missouri, featured the stacked pitching and current nonexistent hitting Oakland Athletics and the very young, inexperienced Kansas City Royals; and let's just say that the drama was in full swing. Oakland jumped out to a 7-3 lead, but that was erased in the 8th and 9th innings by the Royals to tie it up at 7. Now this is where the heartbreak sets in. After leading virtually the whole game, Oakland blew a one-run lead in the 12th inning, and lost the game on a walk-off base hit by Royals catcher Salvador Perez in the bottom of the 12th inning. That sent the Royals to the ALDS to face the best team in baseball during the regular season in the Los Angeles Angels and sent the Oakland Athletics home with crushed dreams.
The other NLDS/ALDS match-ups feature:
-The power hitting Baltimore Orioles will have homefield advantage against the dominant starting pitching and timely hitting of the Detroit Tigers in a 5-game series.
-The high-payroll and stacked roster of the Los Angeles Dodgers hold homefield advantage over the young, strong pitching but inconsistent offense of the St. Louis Cardinals in the NLDS.
-In the final NLDS match-up, the loaded pitching staff of the Washington Nationals will look to exercise some postseason demons as they have homefield advantage in a 5-game set against the Madison Bumgarner-led San Francisco Giants.
Here is a link to the full 2014 MLB postseason schedule  and a look at the playoff bracket and game statistics.