MULTIMEDIA Students prepare for finals in many different ways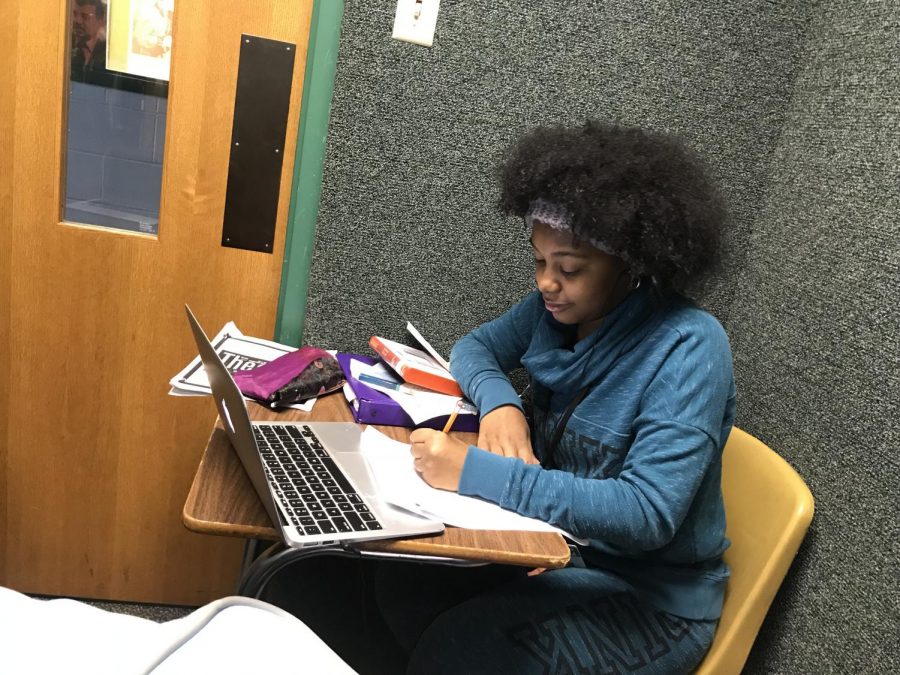 It's the most wonderful time of the year …
Just kidding, it's finals week.
Finals started on Friday, Dec. 15, with students taking only their 2nd hour final during a full day of school. Finals for other classes will be taken this week and here is the schedule for finals week:
Monday, Dec. 18: 1st and 3rd hour (10:30 dismissal)
Tuesday, Dec. 19: 4th and 5th hour (10:30 dismissal)
Wednesday, Dec. 20: 6th and 7th hour (10:30 dismissal)
We went around the school and asked a few students how they plan to go about studying for the upcoming finals. They said different things, ranging from studying with a group to simply not studying at all.
Makayla Harden said she studies all by herself.
"I'm going to put all my social media away and just relax while I study," she said. "If I studied with a group, I wouldn't be focused."
Kinzi Boyer and Darrion Robinson said they go out with friends and study all together.
"Because it is more fun and you have different brains to help you think," Boyer said.
Robinson added that working with a group keeps him more on task.
"It is harder to do it by myself," he said. "I can get distracted."