Hoormann is looking forward to Winter Break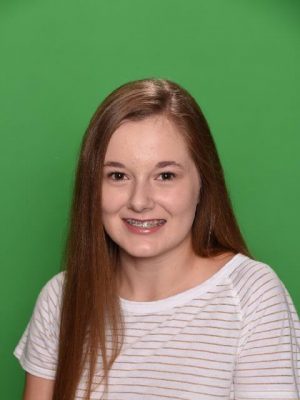 As finals week continues, students are becoming more and more anxious for Winter Break to arrive. After a long and stressful few days of test after test, it's nice to know that a long-awaited break is right around the corner.
Freshman Emma Hoormann is really looking forward to her days off.
"I am going to hang out with friends and family members over Winter Break," Hoormann said.
Hoormann and her family have a tradition where they go ice skating every year before Christmas.
"I really enjoy spending time with my family over the holidays, we also bake cookies."
As the holidays come around, New Year's Eve quickly comes. Hoorman already has set a New Year's resolution for 2018.
"My New Year's resolution is to be a more positive person," Hoormann said. "I am really looking forward to 2018."