Should Pattonville stop giving homework on weekends?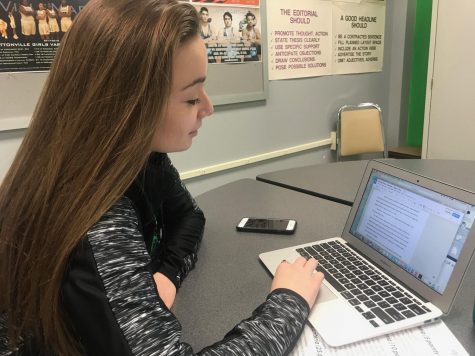 Starting on Jan. 19, 2018, Kirkwood High School decided to test out not giving homework to students on weekends to try and relieve stress for teenagers and teachers. They will continue this experiment until March 9.
At Mary Institute Country Day School (MICDS), they give no homework on weekends to students in kindergarten through fourth grade, and a number of no homework weekends to students in fourth to eighth grades.
Should Pattonville try this out?
Sophomore Maria Madden said yes.
"I think it's a very good idea," she said. "It would take a lot of stress off of students and allow us to have a social life."
There are studies that show homework is not as effective as most people believe. Jeffrey Brosco, a professor of pediatrics and associate director of the Mailman Center for Child Development at the University of Miami Miller School of Medicine says that practice from what kids learn for homework is not helpful, but in fact the opposite.
High school English teacher Ms. Beth Moritz said not having homework does not prepare students for after high school.
"I understand it, but I don't think it's preparation for real life," she said. "Kids do have many responsibilities, but they always have and will continue to, so the need for balancing your responsibilities is a necessary ability."
What do you think? Should Pattonville try not giving homework on the weekends? Leave a comment below.