Freshman wrestler gets first place at McCluer North tournament
Brandon Tiepelman, Wrestling beat writer
February 15, 2018
Hang on for a minute...we're trying to find some more stories you might like.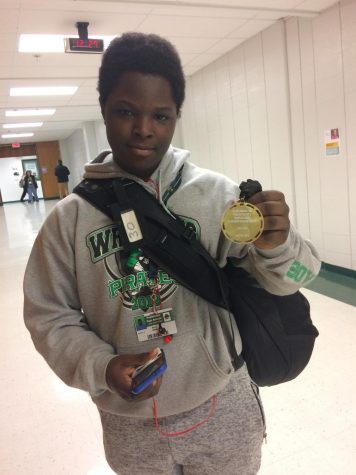 Freshman Rico Madlock, participating in just his third tournament of the year, finished in first place.
"In my past two tournaments, I got second and fourth place, but this time I got first," he said.
He doesn't really know what made the difference this time.
"I think it was just because it's later in the season and I know a lot more than I did at the beginning of the year."
The win almost didn't happen though.
"I was close to losing a couple times, but I kept telling myself to keep going, and that really helped, because I ended up getting first."
He was excited about finishing the tournament as the top competitor.
"It felt amazing, everybody was congratulating me and giving me high-fives," Madlock said. "It's definitely something I'll never forget."