Lammert is the Pirate Code Staff Member of the Week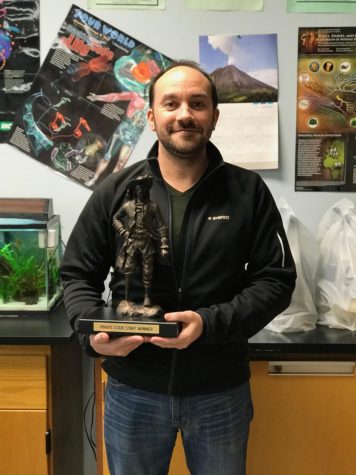 A great way to begin this year's Spring Break is with another Pirate Code Staff Winner! This week's winner is biology teacher Mr. Jason Lammert.
"I feel that the staff recognition is a nice touch, but student recognition is more important," Lammert said.
This week's student winner is sophomore Fernando Moreno Quintana. He earned the Pirate Code ticket by recycling properly
"As a teacher, I feel that it is important to appreciate how recycling affects the only planet which we have to live on," Lammert said.
Every week, a different Pirate Code Staff Member of the Week will be selected from Pirate Code tickets that students have turned in.
Remember the Pirate Code. Be Respectful. Be Responsible. Be Involved.