Pattonville International Club to host Holi festival on April 21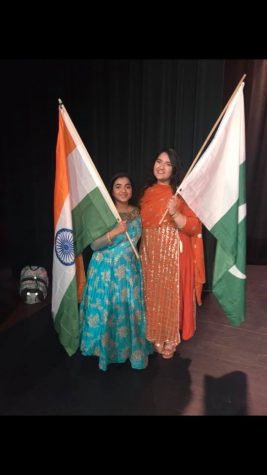 "Holi" is an Indian festival celebrating unity, new beginnings and Spring and the high school International Club is hosting its very own Holi festival at the Pattonville soccer field on April 21 from 2-4 p.m. Tickets will be sold for $10 leading up to the event during all lunch sessions.
The Holi festival is a celebration of the Indian Holiday and the celebration itself is meant to celebrate color. They will be using colored powder which is similar to the stuff they use in the popular Color Runs.
Celebrating this is important for junior Shaleen Gupta.
"The Holi festival is a reminder to always spread goodness because the goodness could bring color into someone else's life."
She said the holiday has a traditional meaning.
"Holi festival is traditionally a Hindu holiday celebrating the triumph of good over evil along with the changes in the season from winter to spring."
Henna designs and food will also be available at the event.
Pattonville enjoys to celebrate diversity and the Holi festival is a great way for students to get involved and take a more in-depth look at the cultures of their fellow peers.
Gupta is looking forward to celebrating with her fellow classmates.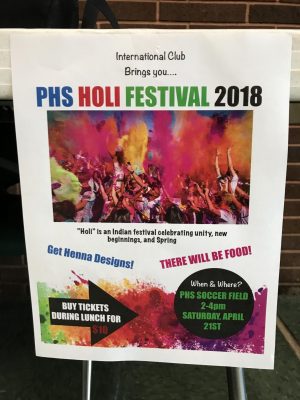 "I enjoy Holi because I can see the meaning behind the holiday and present itself through the colors which is really fun."