Seniors getting ready to graduate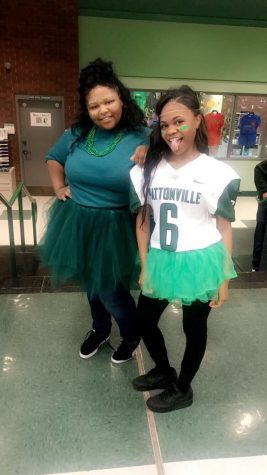 As students at Pattonville transition back into the swing of things after prom, the seniors' high school careers are quickly coming to an end.
Senior Titalia Long is especially ready for this school year to come to an end.
"Knowing that the school year is coming to an end makes me really excited, but also really sad because it came super-fast," Long said. "I didn't think that it would come this fast and then May came, and I'm only 17 days away from graduation."
There are many things that she will miss about high school but mostly she will miss how much of a family-like bond she has with the Class of 2018 and how much school spirit they all had.
Long's favorite high school memories are "all of the homecoming rally competitions from every year."
The Pattonville staff does do everything they can to try to prepare their students for life after high school.
"I would say that Pattonville has done a pretty good job in preparing me for the real world."
As high school comes to an end, although there is a lot to be sad about, there is a whole lot of things in the near future to look forward to as she heads off to Missouri Western State University.
"I'm most excited about the people that will be at college," she said. "I am looking forward to meeting some new friends and just college life in general because everyone I've ever talked to about college tells me that it will be the best experience of my life."
The senior's last official day of high school is Monday, May 14; however, in order for seniors to walk across the stage at graduation, they must attend graduation practice on Thursday, May 17, at 7:23 a.m. in the cafeteria. Laptops, computer bags and all charging accessories must be returned at that time.
Senior Awards night will take place on Wednesday, May 23, at 7 p.m., followed by graduation on Thursday, May 24, at The St. Charles Family Arena.