Brittany Bell makes college dance team
Hang on for a minute...we're trying to find some more stories you might like.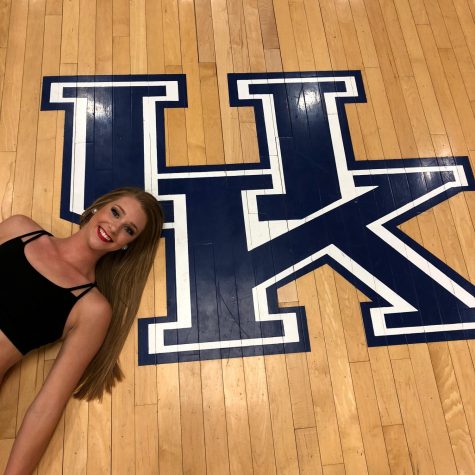 My name is Brittany Bell, and this is my story leading to achieving my dream.
I started dancing at the age of 7, mainly because my dad was tired of me bumping into him during my dance sessions in the kitchen. I started by taking a poms and hip hop class. This proved to be a look toward my future as this is what I competed in high school, and now what my college team is known for.
Dancing never came super naturally for me, but it was very clearly my passion and source of happiness. I fell into the competition scene rather unusually. It was about 4 months after my studio held tryouts and selected the competition teams for the season, and about one month until the first competition of the season. One of the girls on the team had to quit and they asked me to join. This was one of the moments I believe my dance career took a turn for the better. Being on the team pushed me, and intensified my love for the sport. I still compete for the same studio, dancing with the same girls I did 10 years ago.
At the end of my 8th grade year, I tried out for Pattonville's drill team. When I came up to the school to see if I made a team, tears streamed down when I saw my name on the varsity list. This was the second moment that defined my career as a dancer. I continued to have the time of my life on VDT for the next four years, earning the title of captain my junior and senior year. This team gave me everything, including the experience and mental toughness to tryout for a college dance team.
Of course, the school I chose to make my home for the next four years has one of the Top 5 dance teams in the country, so making the team was always a sort of a pipe dream. However, in December of my senior year, I attended a clinic put on by the UK Dance Team and received an invite to tryout in May.
While I was excited, I was unsure if I would even go tryout since the tryout was going to be held on May 4-6, the same weekend as my senior prom. After much thought, I decided that I would always wonder what would be if I did not attend the tryout, so I made the decision to skip prom.
I traveled to Lexington, Kentucky, on the morning of May 4 in an attempt to make my dream happen. After a long weekend of dancing, I headed back home and anxiously awaited the email defining my next four years.
On Tuesday, May 8, 2018, at 9:07 pm, I received the email I had been waiting for.
The subject read, "UKDT 2018-19 Team Announcements."
I scanned the list for the number 5 and found it on the .pdf labled "WHITE SQUAD."
Each moment, from being thrown onto a team as a 9-year-old, to making VDT my freshman year of high school, all led to me achieving my dream.