New coaches join the girls' basketball staff
Fans will notice some big changes on the sidelines of the Pattonville girls' basketball team. There are coaching changes being implemented on both the varsity and JV teams.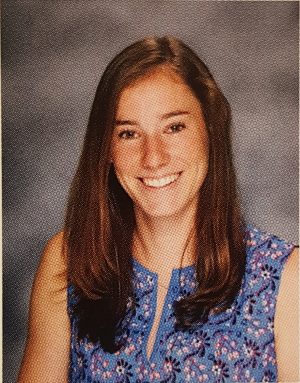 On the varsity level, two coaches are being brought in to replace former math teacher and basketball coach Kaitlin Childs.
Childs was the varsity assistant coach for 3 years. Before that, she played at Maryville University where she left behind a record for free-throw percentage.
Childs was very close with the girls and other coaches, but she chose to leave Pattonville at the conclusion of the past school year to return home and now lives in Oregon.
Head coach Douglas McGhee said, "It's gonna be tough without her. She was a good coach." However, he is confident that the people he is bringing in will cover the job.
One new assistant coach is a familiar face to Pattonville basketball fans. Mikala McGhee, daughter of the head coach, is returning to Pattonville High School after having graduated in 2012. McGhee was a stellar All-State player who has school records for career points (1,647), rebounds (852), and steals (411).
McGhee went on to play for three Division I programs at Missouri State University, George Mason University, and Florida Gulf Coast University, in that order.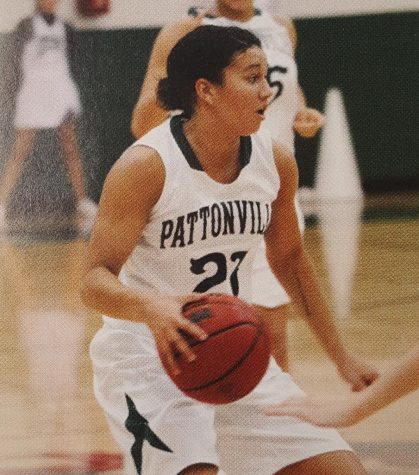 Even though this will be her first year of high school coaching experience, she is excited to be working alongside her dad.
"I love coaching with my dad. My dad is my favorite person on the planet," she said. "He used to coach me."
Although this is her first time coaching high schoolers, the younger McGhee had a basketball program for young girls in Florida.
"Learn Life Elite was a company I started down in Florida," she said. "I'm hoping to get something like that started up here."
The other new varsity assistant, Corey Lewis, worked with the JV team last year, but Lewis isn't new to the varsity game.
"I am happy to be getting back to the varsity game," he said. "I coached varsity before I moved to JV, so it's a new position, but it's not."
Even in the previous years, when Lewis was the JV coach, he was still a frequent feature on the sideline during varsity games.
Without Lewis coaching JV, McGhee has brought in two new coaches. These coaches are both new to coaching and Pattonville High School.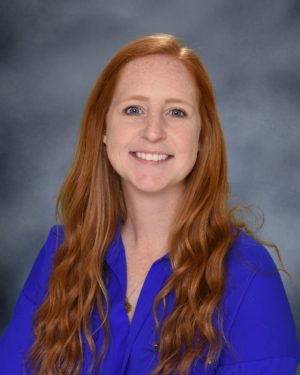 One is alumna and math teacher Mary Cradick and the other is Lafayette alumna and Bridgeway PE teacher Hannah Schneider.
Cradick played basketball her freshman through junior year of high school at Pattonville.
"I'm excited to get to know the girls and see how we perform against other teams."
Schneider has always wanted to be a basketball coach, and getting to do it in the school district she teaches at is the icing on the cake.
"This is my first time coaching basketball, but I've played basketball pretty much my entire life up until college," she said. "At Lafayette, I was a 4-year varsity starter and before that, I played club for like 6 years."
At Lafayette, Schneider was a leading rebounder and one of the top scorers.
Ms. Lisa Foust is returning to coach the girls' freshman team.
New and old coaches alike are anxious for their season to start and games to be in the books. All of the coaches have an optimistic view on how their season will go.
Be sure to support the girls basketball team and check in to PattonvilleTODAY.com for updates.