Exchange students swimming in foreign waters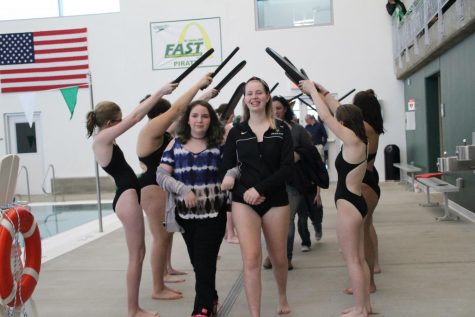 This year, foreign exchange students Marlene Beck and Leila Michaca took their first dives into American waters.
Pools aren't anything new for Beck, but for Michaca, this was her first time swimming. The duo met back in August in their Spanish class.
"I looked at her and knew she was a foreign exchange student," Michaca said about Beck.
In class, it was the first time the pair had ever met, but the two were both striving to make friends. The pair hit it off.
Eventually, winter sports tryouts came. Beck had never swam competitively but she was an avid swimmer in Denmark. There, she practiced her freestyle for 6 years. Once here, she decided to finally start competing, but competition isn't what caused her to dive into sports.
"I thought it would be a great way to meet people and make new friends."
However, Beck wasn't prepared to take on athletics without her new friend.
"I made Leila join with me," she said.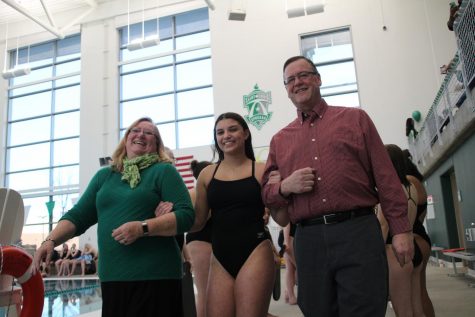 Michaca of Switzerland had never swam before but that didn't detour her from signing up.
"I wanted to be on a team."
Now, Michaca competes in the 50-meter freestyle and diving events.
"It's exhausting, but I like it," she said. "My favorite memory was our first meet when we won."
These girls, and the rest of the team, will compete in their last regular season meet on Thursday at Rockwood Summit. Nine teams will be in attendance at the meet that starts at 4:15 p.m.