How do students feel about interactive esports in PE?
One company displaying its product in the Exhibit Hall at METC had many visitors throughout the convention breaking a sweat.
This company, Kansas City Audio and Visual, had a working model of its new innovation for improving physical education and ordinary classrooms. This innovation uses a wall, a projector, sensors, and dodgeballs to get kids active.
Games range from simple to requiring high level strategy, making it good for all ages. Some games require kids to answer math problems while competing against another team. In order to select the correct answer, one must hit it with a ball. Thus, effectively combining mental stimulation with physical stimulation, making this innovation perfect for antsy classrooms. Other games that can be played include the classics like soccer and basketball, making this innovation perfect for when the weather is not permitting outdoor play or when the gyms are in use.
With the rise of esports as both a professional and collegiate sport, I went to students to get their take. I met up with three Pattonville High School students after they played a few of the Kansas City Audio and Visual games.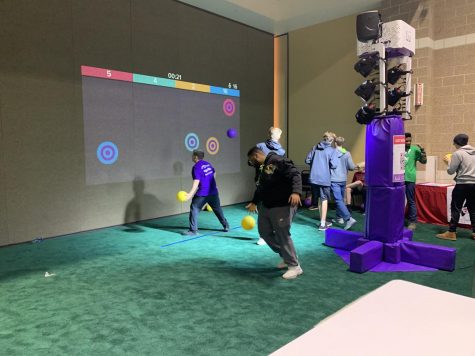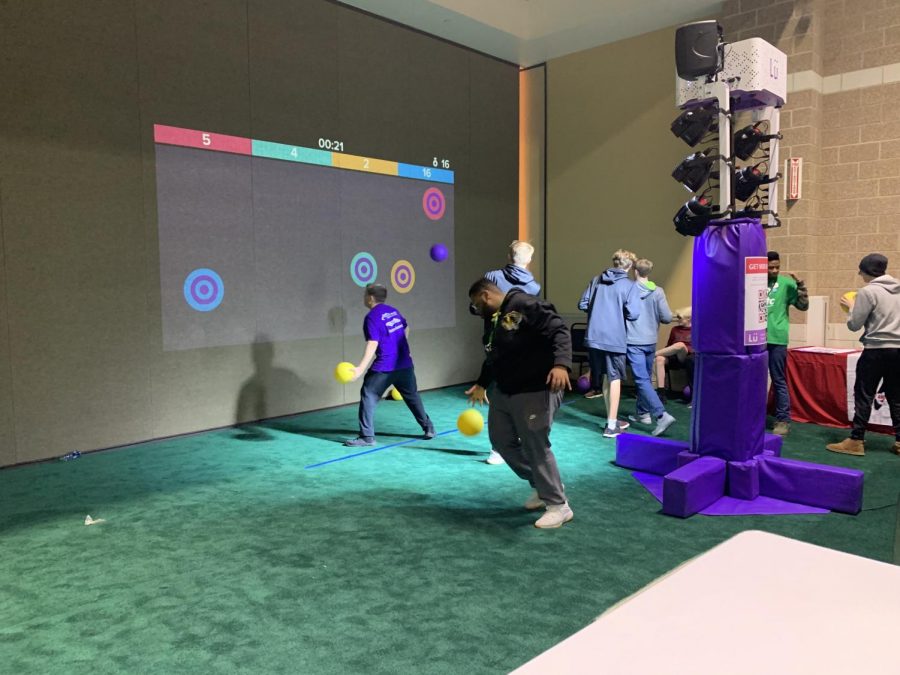 Junior Meekie Trieu had just finished playing and praised the innovation.
"I love it! It's so much fun," she said. "I feel like I just worked out and I recall being pretty good at it. I won a lot."
Senior Ja'Sir Gillum said he enjoyed the experience.
"[Interactive esports] is a great way to keep the kids entertained," he said. "If I would have had something like this, I wouldn't have had to repeat the second grade two times."
He went on to consider Kansas City Audio and Visual's innovation as a way to save schools money.
"If they replace soccer with this, it'll be a lot better," he said. "First of all, it's really fun. Also, it will prevent injuries. I think it's relatively cheap. It costs like $2,000, but it'll save you from buying new balls and equipment, which over time costs a lot."
The final student, senior Journee Bond, thought about how this innovation could help kids with arithmetic.
"I think it is a real fun interactive way to get kids involved with math," he said. "A lot of times kids don't pay attention, but a cool sports game like this will get them going."
All three of these high schoolers grew up with the classic physical education class, but they are all for a new system of interactive esports. What are your thoughts? Let us know in the comments below.