The Tierney brothers break the 4th wall for education at #METC19
Josh Stumpenhorst is a featured speaker at METC from Illinois, and he said during a panel discussion, "Students can't support what they can't see."
The Tierney brothers took that statement to heart with their designs. Their slogan "Technologies for Learning" has helped them build some of the most innovational technology including zSpace. zSpace is self-described as "delivering the first immersive exploration user experience."
And I must say, I've never seen anything like it.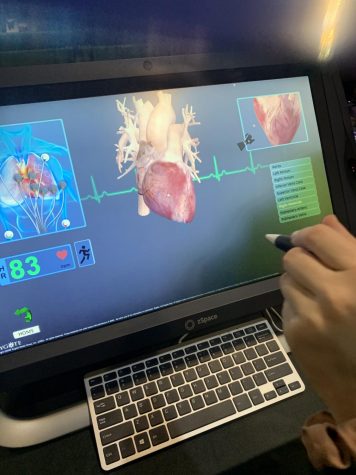 zSpace is about the size of a large desktop computer, but it does so much more. It comes with glasses that puts everything on the screen into 3D. If that isn't cool enough, zSpace comes with a stylus, so that everything on the screen can be manipulated, moved, and further explored.
On zSpace you can do a range of things from play with toys in a treehouse, to play chess in 3D, to exploring the heart in detail. The Tierney Brothers took Stumpenhorst's quote one step further and made education something that can be seen and felt. For instance, while exploring the heart, the stylus vibrates in time with the set heartbeat, bringing education from its traditional 1-dimensional format to a complete 4D experience.
Check out zSPace for yourself in the exhibit hall at METC or online.
METC will conclude on Wednesday afternoon after teachers and educators spreading their knowledge.