The 12th Annual Taste of Pattonville was a big success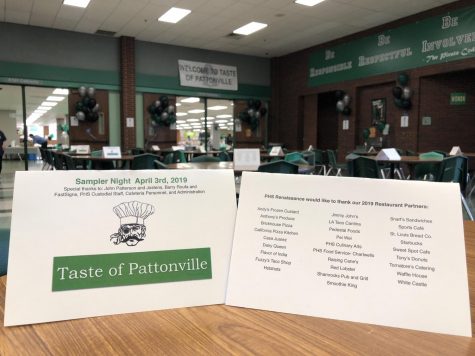 The 12th Annual Taste of Pattonville went excellently. Pre-order sales surpassed 300 tickets, which is one of the best numbers for pre-order sales in the history of the event. About 500 people overall attended the 2019 sampler night.
"Ticket sales are really important," Renaissance sponsor Ms. Beth Moritz. said. "Two years ago, we had our highest turnout. After we sold 600 tickets, we had to start turning people away because we didn't want to run out of food."
Moritz has been the sponsor of Renaissance for the past 11 years, but she was around for the first Taste.
"[That first year] we had 12 or 14 restaurants and it was really successful, so we tried to think of ways to get more community restaurants involved."
Since then the number of restaurants has doubled.
"Typically we have between 25 and 30 restaurants. There were 28 restaurants this year."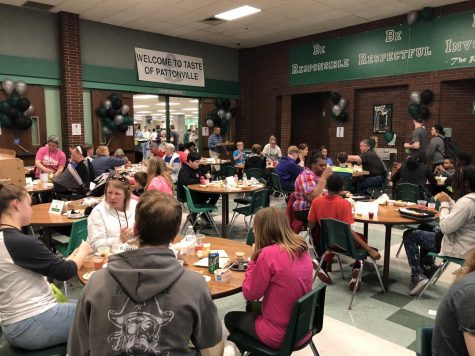 Organizing such a large event is very stressful for Moritz, but senior Renaissance members Josie O'Dell and Morgan Kaemmerer organized and ran the whole event, and it's all worth it for her.
"We get to see people from all over the Pattonville community: administrators, people from the Learning Center, teachers, parents, kids, graduates," she said. "It turns into a really nice community event."
The proceeds from the Taste of Pattonville fund everything that the Renaissance club does.
"Anything we purchase and do comes from this fundraiser," she said. "All the Scholar Athlete shirts, the Pirate Renaissance shirts, the dessert bar in the fall, the MVP ceremony, and the shirts for the Top 10 are all because of this event."