Lacrosse hosts 2nd Annual Armed Forces Game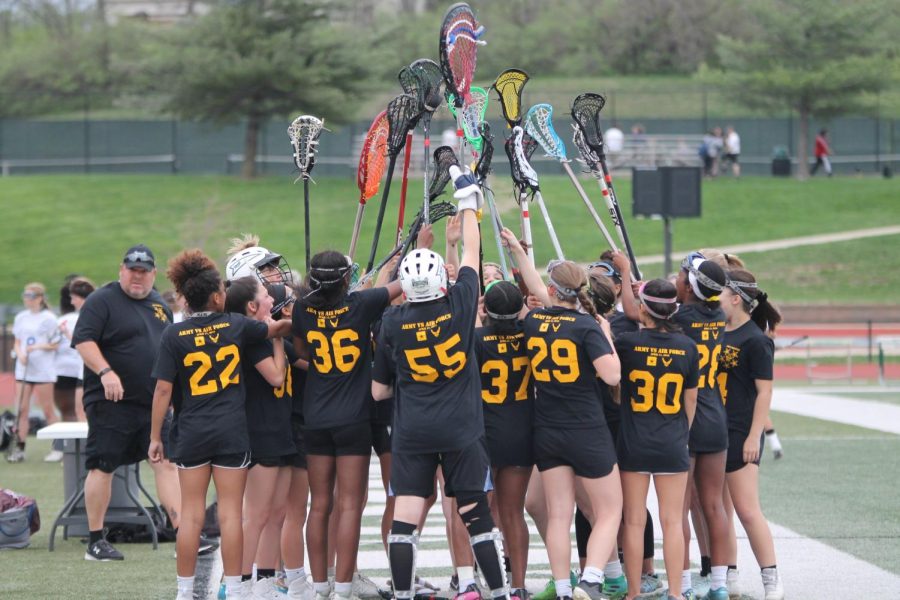 Meekie Trieu
April 18, 2019
Wearing shirts representing the Army and Air Force, Pattonville played Incarnate Word on April 11 in the 2nd Annual Armed Forces Game.
Incarnate Word won 12-1, but the real winner was the Combat Veterans Motorcycle Association who received a $1,000 check from the teams.
CVMA brought their motorcycles out and parked them near the track during the game.