OPINION Administrative professional shows random act of kindness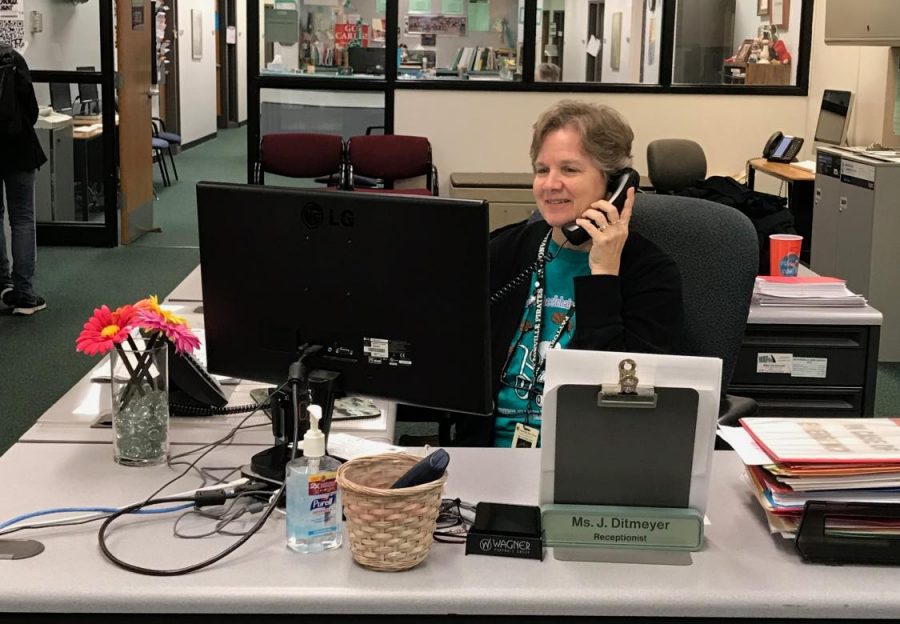 April 24 is Administrative Professionals Day and the professionals that keep everything running smoothly at Pattonville High School do more than just answer the phones.
Last year, being the procrastinator I am, I went in on the last day of school to pay my fines. Ms. Jackie Ditmeyer was not only taking on her job as the high school receptionist, but also covering for the lady who collects fines. With it being the last day of school, and everything being hectic, Ditmeyer was stressed and told me I could come back anytime to pay my fines.
Yet again, being a procrastinator, I came back a week before school started to pay my fines, and when I went in to pay them, I was told that I had no fines.
Knowing when I left on the last day of school I owed $20, I was confused.
High school business specialist Ms. Joan Mason asked Ditmeyer about it, and that's when she told me she took care of my fines for me.
I was in shock and so extremely grateful that she did that for me, but it goes to show that if you're patient and understanding with someone, good things will come in return.
That is why I am grateful to have someone like Ms. Ditmeyer working at my school; not only because she paid my fines, but because of her kind heart.
Today is Administrative Professionals Day, and I am thankful for Ms. Ditmeyer being in the building and supporting students like me.
Do you have a memory of an Administrative Professional at the high school helping you? Leave it in the comments below.