Sports Medicine class visits Lindenwood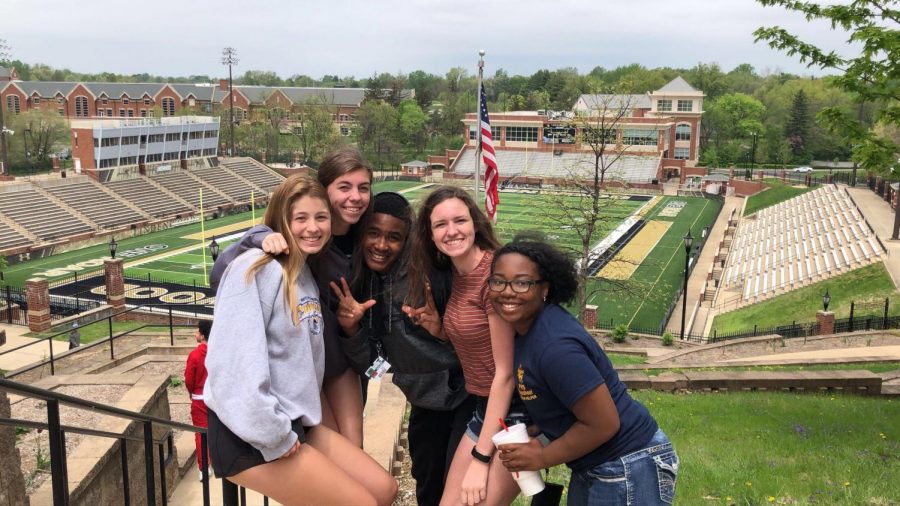 On Tuesday, April 22, students in the Sports Medicine class went on a field trip to Lindenwood University. At the university, they had a panel of college students majoring in things from athletic training to physical education and even exercise sciences.
The Q&A for the students lasted about 45 minutes and sophomore Kaeli Benedict thought it was very helpful.
"It taught me a lot about what college will look like for me because I want to be a physical therapist."
After the Q&A session, the students got a tour of the AT/EXS facilities including the Hyland Performance Arena, the Student Athletic Center, and the Field House. They stopped by the Spellmann Center for lunch. Then the students proceeded to take a full campus tour where they got to see dorms, go to the dining hall, visit the rec centers, browse through the library, and get an understanding of student life.