Seniors celebrate on National College Decision Day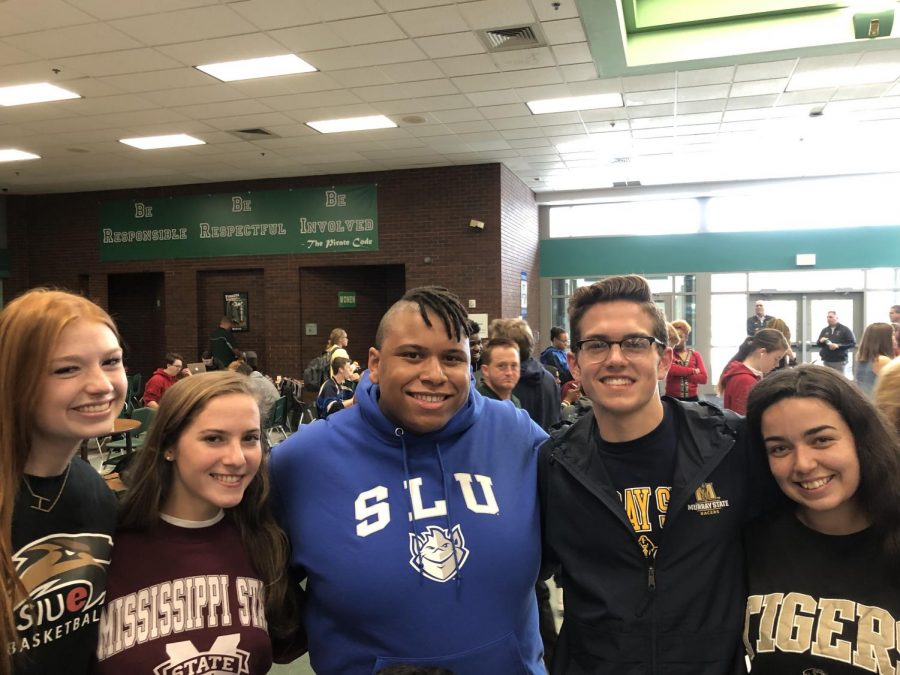 Madison Brown and Madi Pearia
May 6, 2019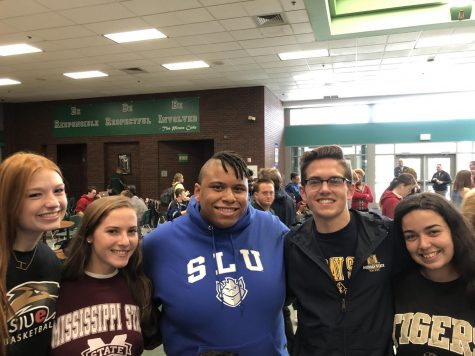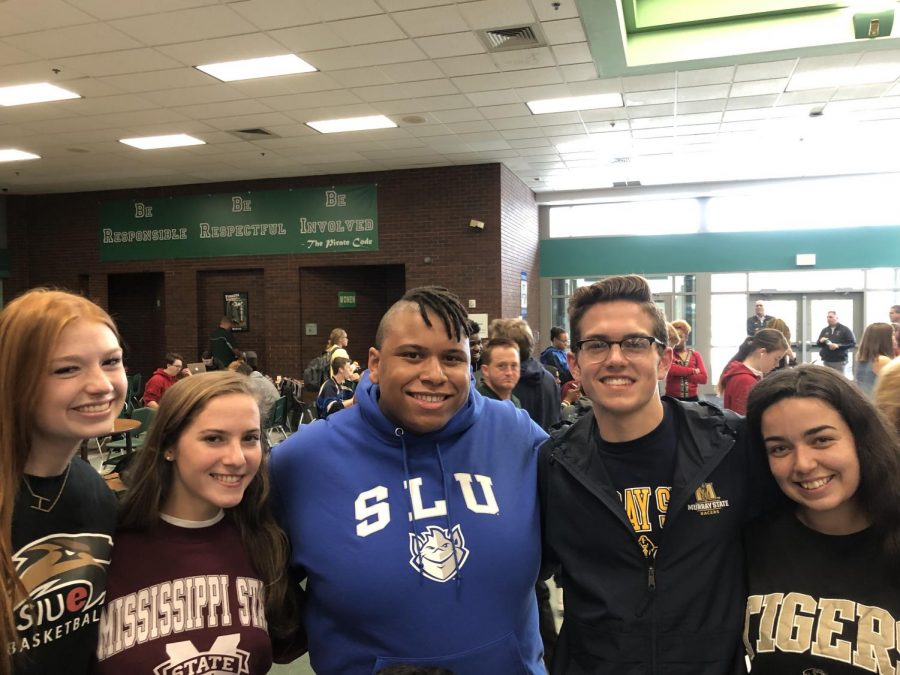 May 1 is National College Decision Day, the deadline for high school seniors to choose which college they will attend. Pattonville seniors got the chance to celebrate and publicly announce where they will be attending college next year during all lunches on Wednesday.
Senior Leslie Azwell will be attending Mississippi State University for the next 4 years.
"I decided to go to Mississippi State University because I have wanted to be a Bulldog my whole life," she said. "My family all goes to school there, and soon I will too. The campus is beautiful, the people are friendly, and they have a great wildlife department as well."
Robert Gibson signed to run cross country and track with Murray State University next year. He is one of the many Pattonville student-athletes who will continue competing in athletics at the next level.
"I chose Murray because I loved the environment, they had my major, and I will get to fulfill my dream of running D1 cross country."