Mwaniki Represents International Club in UNA's Model UN Challenge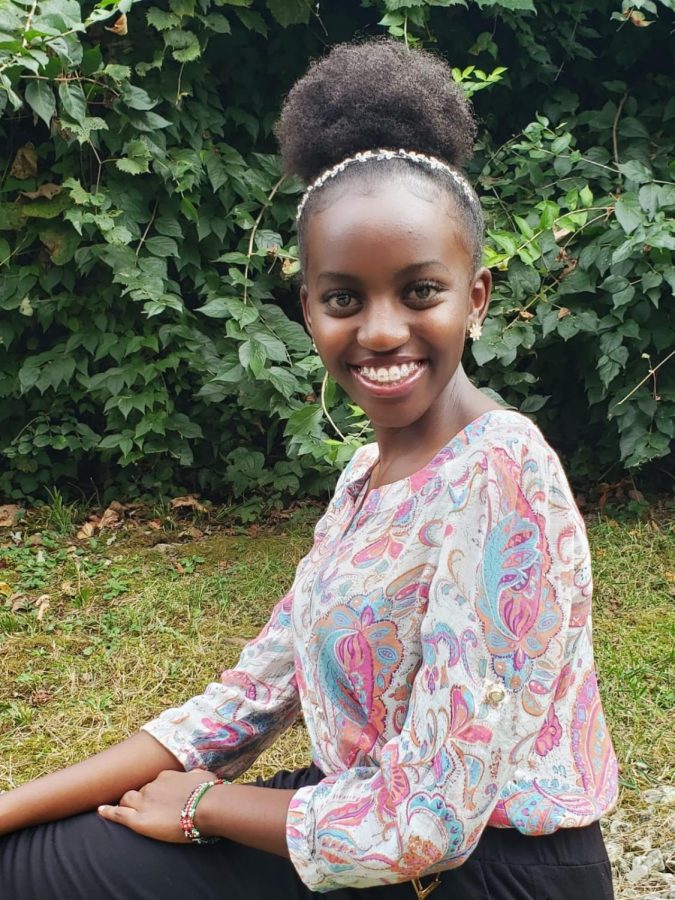 Shaniya Williams, Staff Writer
October 18, 2019
Pattonville senior Bridget Mwaniki, a part of the International Club, has been selected for the United Nations Association of St Louis Model UN Challenge. 
The Model UN Challenge is a platform for giving young females opportunities to address the UN'S Sustainable Development Goals with a community outreach project, which will help develop leadership skills for the future. 
For the Model UN Challenge, Bridget has selected Goal #3 "Ensure healthy lives and promote well-being for all ages." For her outreach project, Bridget sold green (mental health awareness) ribbons during all lunches because last week was National Mental Health Awareness Week.
During that week, her goal was to sell 500 green ribbons and make $500 dollars for Our Little Haven, a local organization that is focused on helping families in crisis with trauma care and mental health. On October 20, Bridget Mwaniki will be presenting her outstanding project at United Nations Day.