Tennis Wrap Up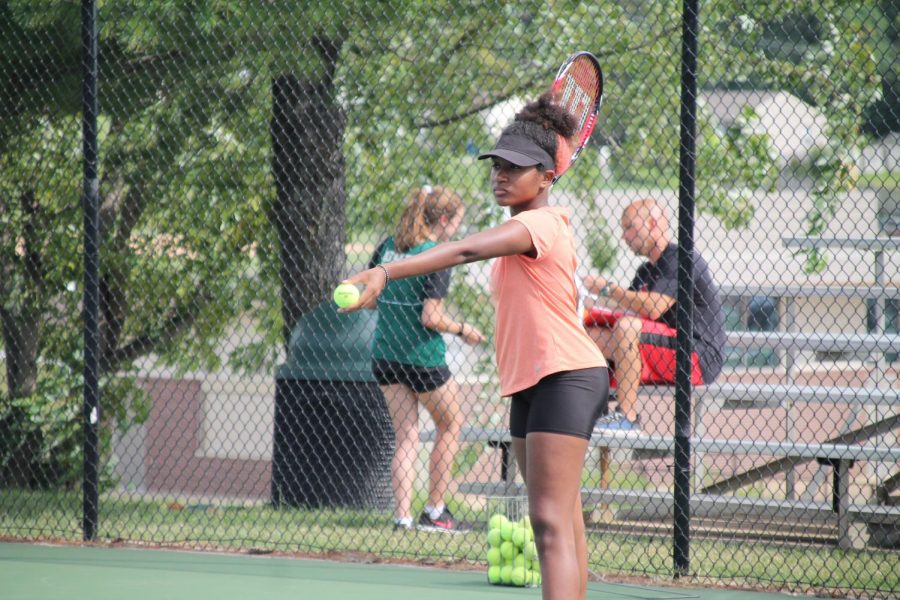 Shaniya Williams, Staff Writer
October 25, 2019
The Girls' Tennis team finished the season 3-10, and while their record may not have met with their ideal, the the season featured a number of accomplishments for the players. One such player is Imani Warren, the Pirates' second-highest ranked player.
In a game on September 6, Pattonville played Timberland High School. During the game, Imani was able to rally back and forth with one of the players on the team who happened to be really good. Warren called this one of her best moments in the season and one of her best strategies on the tennis court. 
The season ended on October 2, and a number of players accomplished their goals. Warren wanted to accomplish getting better at her strokes, and in her words "improving herself as a player and not necessarily just to win." 
After high school Warren wants to go to a selective college; she figured it would be better playing a sport, along with being involved in other curricular activities.