Navigating the Real World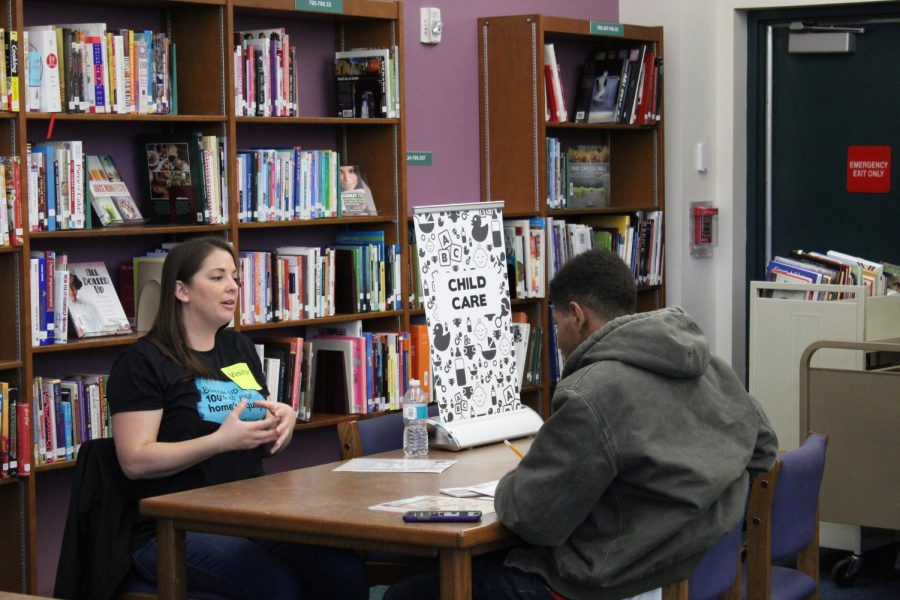 On November 15, the Personal Finance students were taught how to manage personal budgeting by members of the community who came to the PHS library for a simulation. Five years ago, Ms. Fitzpatrick created the virtual experience thought this would be a fun, helpful way for the students to prepare for being on their own. Six to nine presenters facilitated every session. The majority of students in Personal Finance participated in this educational two hour event.
One of the presenters explained how the students struggled as they tried to navigate a simulated society. Students travelled between stations that made them aware of housing and utility, transportation, food, entertainment, furniture and decorations, clothing and personal care, child care, savings, debt, and emergency expenses.
A student called her mother and apologized because she didn't know how expensive stuff is. The presenter said this was "eye opening for the students." He has helped with this event for the last five years.
Another presenter, who was in the child care department, says her boss and she both thought this would be a wonderful experience for the students. She noticed how many students struggles with child care: "It's not something you can avoid." She definitely sees herself coming back.
Ethan Gray thought this experience was very fun, and it is going to benefit him in his future. "It prepares me for leaving Pattonville and future events in my life: getting married, having kids, getting a house, having a job, and budgeting my life." It was hard for him to remember everything he purchased, but he says he felt like his parents for the first time, and he enjoyed his experiences during the event.