Key Club Hosts the Semi-Annual PHS Blood Drive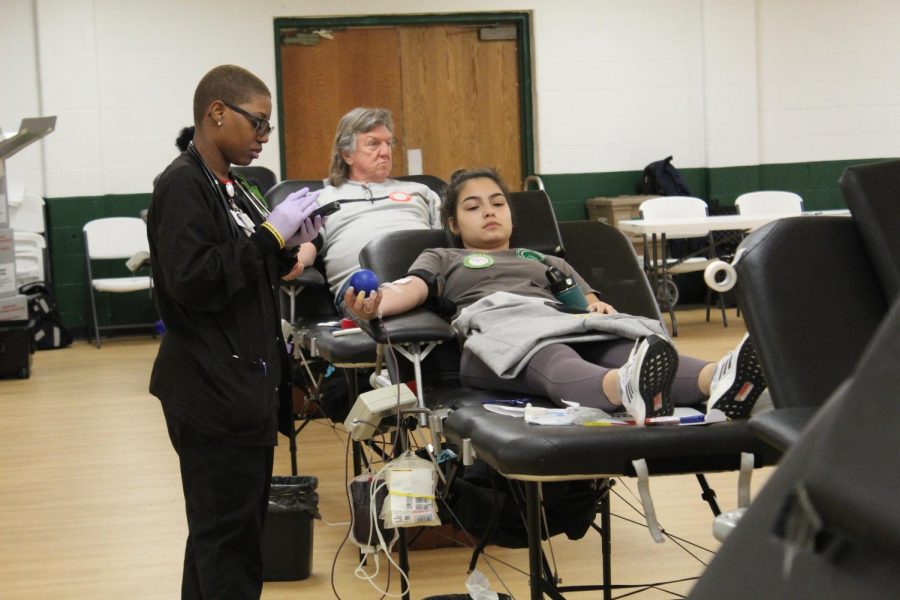 On Friday, February 28, the Key Club hosted an event with the American Red Cross for the spring blood drive for volunteers.
Volunteers included students and staff who wanted to help the cause of saving lives. Students were encouraged to donate blood over the daily announcements because one pint of blood can save up to three lives. They signed up to donate during lunches. Volunteers had to fill out a paper to make sure they were eligible.
When present, volunteers had to answer more questions from nurses to confirm that they were physically able to give their blood away. After being confirmed, they went to their assigned bed. "I felt obligated to because my blood type is O Negative so it's universal," said senior Erica Goryl. "I felt really good after donating blood."
Nurses from the American Red Cross are the ones who actually draw blood. Patients usually are scared when needles are involved with anything. She also felt that it was not very scary for volunteers.
"They were doing pretty well. They have a lot of support from others which helps them not focus on the needle," said a Nurse. "It comes naturally to me and I love what I do so that helps as well." Volunteers are able to relax with the help of friends and nurses which allows everything to go smoothly.