Navigating Online Learning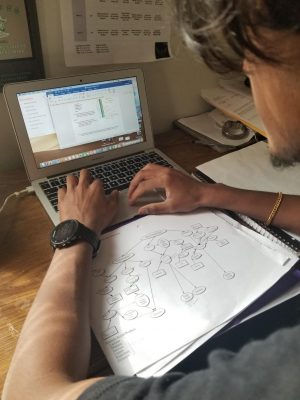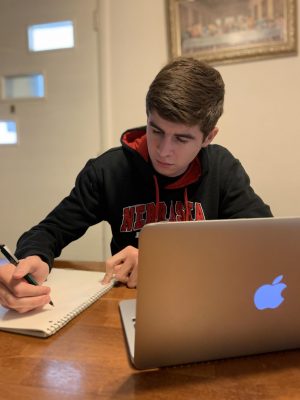 As students are forced to stay home for the remainder of the semester, teachers are assigning work and creating lessons online. Some forms of online learning include Zoom, Google Meet, and assignments posted using Google Classroom and Moodle. Online learning is considerably different from the learning inside classrooms. Senior Jessel Prabhu believes that "during online lessons, you have to be more diligent and disciplined to do the work required. In the classroom you get constant reminders to do certain work, but through online learning, you are forced to be more organized and even more responsible."
This could be a problem for some students, as they will probably be tempted to procrastinate work or simply not do the work at all. Some students will, more likely than not, struggle with online learning due to what Adam Kendrick calls "lack of motivation and ability to focus." Kendrick explains, "Learning at home is difficult, it almost makes me hate staying at my house. I feel trapped, and I know a lot of students like me will focus on other activities rather than school work."
Another student, Jayden Tran, predicts, "The biggest struggle I think students are going have is waking up to the Zoom calls. Most of us messed up our sleep schedules big time, and there are definitely some kids that are going to have trouble waking up at 11 or noon."
Although some students might not enjoy online learning, it is necessary during the current crisis. Adam Kendrick makes the point that online learning "is crucial for anyone taking an AP class or if you are returning to Pattonville for another year of schooling."
It's important for all students to keep up with their classwork, but it is even more important for all students to stay safe during our extended break.