Boys' Golf Continues to Strive During Pandemic
Even though the spring sports season has been cancelled, PHS Boys' Golf players and coaches are still communicating with each other and continuing to practice.
PHS Boys' Golf Coach Hutson stated, "Since we were in the very early stages of practice for this season, communication has been tough. We were really just getting into the swing of things when the season was cut short. So many people are on so many different schedules, which makes it difficult to communicate regularly. We are communicating through Remind and email. We also asked the players to send pictures of themselves participating in golf-related activities. We got some response, but not as much as we would have liked. Many players have been going to the driving range and actually playing golf during the quarantine."
Coach Hutson stated that coaching has been difficult this year due to the season being cancelled. "The camaraderie that the players build throughout a season is great to see. The boys have fun at practice and get along really well. Having the season cancelled just before matches were to begin was very disappointing. We were looking forward to the competition of the season. I feel especially bad for our seniors, as this was going to be their last season. It was their last chance to play golf with their friends on a competitive level."
Hutson's biggest hope for next year's season is that they will actually get to have a season. "Beyond that, I look forward to seeing how much the boys improve their game over the next several months. I look forward to getting back out on the course and watching the boys compete to the best of their ability. I look forward to helping them improve their skills. Lastly, I look forward to watching the boys be able enjoy being around each other again. They have so much fun practicing and competing, and I want them to be able to get back to that again."
Coach Hutson had some words for his players that were unable to play this year: "Guys, I miss being around you and the game. I wish you would have had the opportunity to compete this year. Keep working on your game and come back better next year. To our seniors: This is not the way that anyone wanted your final year of high school to end. I know that you were looking forward to being able to compete with your teammates one last time. I wish you all of the best in your future endeavors. Good luck, and thank you for your leadership and dedication to the team."
About the Writer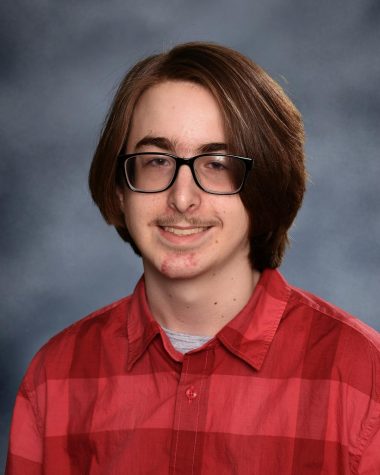 Matthew Jacobi, Editor-In-Chief
Matthew is a Sophomore and Editor-In-Chief of Pirate Press. In middle school, Matthew was a staff writer for Holman's Pirate Times in 6th and 7th grade....