Christmas Lights Provide a Safe Activity for This Holiday Season
With social distancing protocols and COVID-19 restrictions, there is not much people can do this holiday season towards getting together with family and friends to celebrate. But one activity provides entertainment and is safe to do: viewing Christmas lights.
There are many different Christmas light displays in the St. Louis area. Explore St. Louis provides a list of light displays in the St. Louis area, some open until January 4.
One Christmas light display that is a holiday tradition for lots of families is Winter Wonderland in Tilles Park. 2020 marks the 35 Annual Winter Wonderland and is open until January 2, 2021, from 5:30-9:30 pm.
Winter Wonderland provides carriage rides and vehicle drive-thru's this year. It is recommended that carriage tickets be purchased in advance, but vehicles can pay onsite with cash or check, starting at $10.
Winter Wonderland provides hundreds of different holiday scenes and millions of lights to be enjoyed by families all around St. Louis.
Another light display is the 35th Annual Anheuser-Busch Brewery Lights: Drive-Thru Experience. It is designed as a drive-thru this year so that everyone can enjoy the show from the comfort of their vehicles.
Anheuser-Busch Brewery Lights are open until January 3, 2021, from 5:00 pm-12:00 am.  It is free, however, they are partnering with St. Louis Area Foodbank, so anyone can bring packaged food on Friday and Saturday nights to donate.
Anheuser-Bush Brewery Lights include around one million lights in total, with synchronized lights and music.
While there are many Christmas light displays in St. Louis, many people also decorate their houses with spectacular lights and decorations.
St. Louis Holiday Light Hopping 2020 provides information and routes of houses around the St. Louis area that are worth stopping by.
They provide over 15 specific routes based on different areas of St. Louis, ranging from 12 minutes of driving to one hour.
Overall, there are many different Christmas light displays and decorated houses that you can visit with your family this year. So over the holiday break, visit and view some Christmas lights with some nice hot chocolate to end 2020 off just right.
About the Writer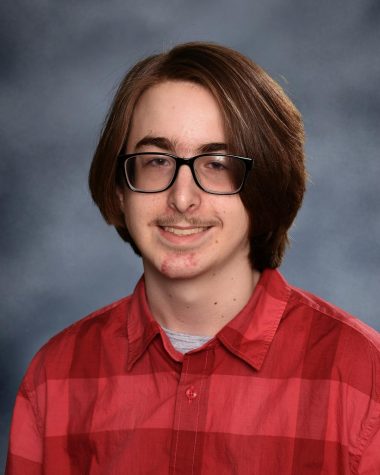 Matthew Jacobi, Editor-In-Chief
Matthew is a Sophomore and Editor-In-Chief of Pirate Press. In middle school, Matthew was a staff writer for Holman's Pirate Times in 6th and 7th grade....