17 Year Old Actress Turned Pop Star Overnight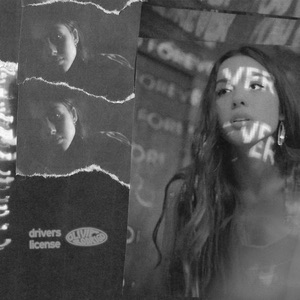 Within three days, Olivia Rodrigo smashed records that previously seemed unattainable: over 17 million streams on Spotify in a single day. She then broke the record for most streams in a week aside from holiday songs. TikTok users became obsessed with the song everywhere, creating trends, reflecting on its lyrics, and speculating on the drama behind it. Rodrigo's "Drivers License" continues to be number one on Billboard's Hot 100, as it has been since January 11.
Rodrigo, previously known for one of the leading roles in the Disney Channel series "Bizaardvark," has only been in the music scene for a year. In this time, however, she was cast as the main character in the Disney+ series, High School Musical: The Musical: The Series where her first hit, "All I Want" was born. It reached number 90 on Billboard's Hot 100.
The song, "Driver's License" allegedly derives from a particularly bad breakup for Rodrigo. A split between her and her High School Musical: The Musical: The Series co-star Joshua Bassett who is presumed to be an ex-lover. Bassett was rumored to have dumped Rodrigo, 18, for another young star, Sabrina Carpenter age 21. The drama adds to the appeal of the song for teen audiences and created quite a spectacle on Tik Tok.
Rodrigo's lyrics are centered on the teen experience, including heartbreak and getting to drive. The song opens with the thrill of Rodrigo getting her license, but the memory is soured because her ex-boyfriend is the one who helped her learn. She explains this in the opening lyrics: "I got my driver's license last week just like we always talked about." The bittersweet lyrics hit home for teens.
Sophomore Kaylee Cofer says, "I connected to this song personally because I've gone through a heartbreak before and it sucks." Heartbreak is a struggle that many experience for the first time as teenagers.
Matthew Klithermes, sophomore, connects to the song as well, "I connected with the fact that the guy stopped liking her back". Rejection is another big thing teens also go through as well, whether it's from a partner, college, parent; it all hurts and Rodrigo is able to portray both heartbreak and rejection in her song.
Kaylee Cofer states that, "She has made many good songs before this one came out so I'm sure she will keep making songs that blow up." If Rodrigo continues to make catchy music while she's still in the public eye, the spotlight could continue to stay on the young artist for years, especially with the drama surrounding her previous songs and her acting career.