Navigating Senior Year Expenses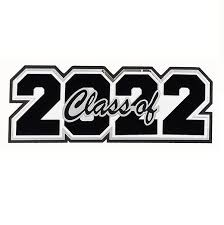 While many may think senior year is about partying, in reality, it can be really stressful. There are so many things people have to worry about before they graduate high school, like finding which college they are going to, maintaining their grades, having all of their credits to graduate, completing all community service hours, and much more.
One of the biggest challenges seniors face is figuring out which college suits them best and which one they want to attend. How much tuition is, what the dorms are like, how the dining hall works, if they have to write an essay to get in, and when applying to make sure they know if they need to take the SAT or ACT. Students should make an appointment with Ms. Luraschi to ask any extra questions they have.
"One thing I wish someone would have told me about senior year is that it can be very stressful. It can be a lot to keep up with. Also, everything comes so fast, and I barely get any sleep," senior Honey Waweru said.
Senior year can be very expensive for students because there are so many activities that seniors participate in, like purchasing cap and gown, senior apparel/class rings, senior pictures, homecoming, prom, and college application fees.
"One thing I wished someone told me about senior year is that it is very expensive," senior Autumn Chillers said.
While it can be very stressful for seniors, there are a number of things students should take care of over the summer before senior year.
Pattonville requires seniors to have 50 hours of community service in order to graduate. Some students may complete this over their four years at the high school, and even complete more to earn honor cords. If students are struggling with earning community service hours, they should think about joining the community service club. It is one of the few clubs in which a student can earn community service hours. The club recycles plastic and glass from the school hallways and recycles paper from the teachers' rooms. They meet every Thursday from 1:25-2:15 pm.
It is also required that students have 24 credits, and certain classes are required to graduate. Students should check in with their counselors at least two times a year to make sure they are on the right track. Students can check which courses are required on the PHS Course Catalog.
"One thing I wish I did over the summer is my community service hours because that way I won't have to worry about doing them during the school year," Autumn Chillers said.
As we are all stressed and worried about college, expenses, etc., students should also think about how it will pay off in the end. Here are some deadlines that students should think about:
1. October 23–ACT
2. Community Colleges application open October 1st
3. Any senior that hasn't taken their photo with Wagner needs to by October 27
4. Parents that want to purchase senior ads should do so by the end of 1st semester on yearbookforever.com.