As Squid Game Takes Over America, Crab Game Takes Over Twitch!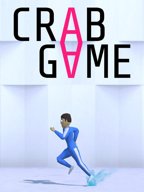 A YouTuber/Developer by the name of Dani has always been making fun games that are popular, such as Muck. This time he has based this one off Squid Game and it is a hit.
Dani's game Muck was based on Minecraft and other survival games so he had experience with knowing what people want to see. People wanted to see a Squid Game video game, so that's what he made. He uploaded his development process on YouTube and released it on Steam and it spread quicker than a wildfire.
People who watched Dani told their friends, the friends told their family who also watched Squid Games and those family members shared the game with Twitch streamers and those Twitch streamers shared it with each other. Some of them actually have a cash prize of who wins!
For sophomore Jaylon Ward, the game is entertaining because of its spatial voice feature. The chaos of 20+ gamers in a small space is very fun.
"I like the game because it has the same games that the actual show had," Ward said. "When playing red light green light, people explode when they get caught and most of them rage when they die, when playing the little glass game when you step glass everybody betrays each other and pushes each other. And when it's light out everybody tries to kill each other. It's honestly hilarious, plus weekly updates."