Tearing Down the Rumors: Sustainability Does Cost Less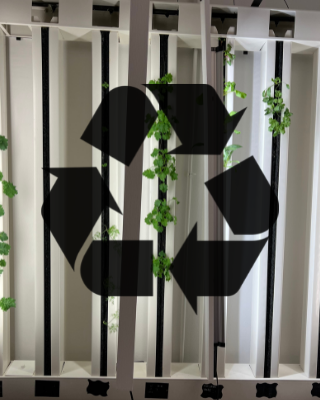 Supply shortages. Gas feuds. Unfilled jobs. Demand outpacing production. While some causes of inflation are obvious, others could be mitigated with a shift toward sustaibablity.
"
Food prices have risen by 31% over the past year, but this isn't the only thing rising in price.
— Food and Agriculture Organization of the United Nations
Food is more expensive for American citizens due to extreme weather, which is on the rise because of climate change. As extreme weather increases, so does the increasing amount of repairs for damages and the risk of people losing their lives.
Gas prices are also rising because many major country suppliers are withholding or putting a cap on gas, because they have begun the process of moving towards greener energy sources.
Upfront, this idea of prices rising, seems negative. Looking short term, things look more expensive and the reasoning could seem unclear as to why, but the long term effects of ignoring the environmental effects could be detrimental.
In 2021, just in the US, more than 600 Americans were killed from extreme weather. Shifting to sustainability increases productivity, health, and in the long term, will save money.
UCLA and the University of Paris Dauphine also found eco-friendly companies are 16% more productive than average.
One example is if hospitals reduce energy consumption and waste products they could save $15 billion over a decade.
Many have underplayed the importance of one person taking small steps to make a difference.
These ways are often overlooked or thought of as too small to make a difference, but they can make a difference for your bank account and more importantly, the environment. Here are some ways you can be a part of the change:
Installing solar panels can cut your energy bills in half.
Eco-friendly lights or LED bulbs. The LED bulbs use 30% less energy than incandescent bulbs and 25 times last longer.
Cut food waste
Conserve water
Buy Eco-friendly paper or go paperless
A big polluter is microplastics; which are large pieces of plastic that break down into tiny little pieces. They can hurt the environment, animals, and humans. Some simple ways to prevent microplastics are to get a washer filter, and limit your use of single-use plastics. Find out more about microplastics by clicking here.
Reuse. You can reuse simple things such as shopping bags or getting reusable shopping bags. For example, ALDI only has reusable grocery bags, because it avoids the cost of plastic bags and cuts down on waste to help the environment.