New FNAF Game Breaches Trending Pages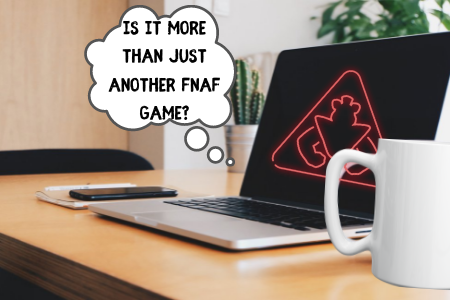 Five Nights at Freddy's: Security Breach is the newest game in the FNAF franchise since 2019. Dropped December 16, 2021, this game follows the main child character, Gregory, in first person in the first free-roam FNAF game. With the release of this game, there has been a handful of issues in the game functionality itself, but in the game lore as well.
Taking place in Freddy Fazbear's Mega Pizzaplex, Gregory gets locked inside with the newest set of the franchises loved animatronics: Glamrock Chica, Roxanne Wolf, Montgomery Gator, Vanny, Sun and Moon, DJ Music Man, and the S.T.A.F.F bots, surveying the supposed empty Pizzaplex. However, for the first time in Scott Cawthon, or Scottgames, game-developing history, you have an accomplice, Glamrock Freddy. Because of Gregory's small size, he is able to climb into Freddy's chest cavity and maneuver around the map without being caught by the security guard, Vanessa, or the animatronics. Your main goal of the game (or the other five endings) is to complete the objectives in hopes to escape the Pizzaplex by 6 am, all while trying not to get caught.
Security Breach has taken the internet by storm, with over 6.6 billion views on TikTok and the trends it brought with it. YouTube content creators, such as Markiplier, DanTDM, CrankGameplays, Game Theory, and Jacksepticeye, who grew from playing FNAF in earlier years have taken to the newest game, contributing to their fan's nostalgia. The fandom, on all platforms, has taken different opinions on the game, some using it as a creative outlet and others having a strong disliking of the way the game turned out, calling it a disappointment.
Freshman Zayda Cauley was introduced to the FNAF franchise after watching Markiplier play FNAF 1 in 2014. "I think that Security Breach was a good transition after Sister Location," she said. "In my opinion, Sister Location was kind of a letdown and didn't contribute much to the storyline. Security Breach had a lot more lore and was much better."
Since this is the first open-world game in the series, there were going to be some issues. Issues consisted of certain textures not rendering in, players glitching through walls, and repetition of the jump scare animation causing the game to break.
"
The game felt rushed. There were a lot of locations across the map that were only used once and didn't really need to be there. I think if they pushed the release date out further, they would have created something better and more put together. It felt like they had an idea, threw it on the wall, left it there, and didn't bother to do anything else about it.
— Zayda Cauley
Aside from the bugs that need to be fixed, Cauley both watched and played the game, liking the characters and style of the game. "It looked really cool, actually. Futuristic looking, but still had aspects that tied it to the old games. Ignoring the fact that it's built on top of the original Pizza Place, there's just a connection you feel that makes it feel like a FNAF game."