Shadow of the Colossus; A Introspective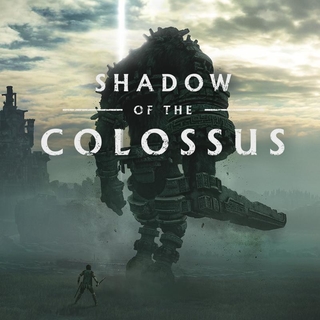 In February 2018, Bluepoint Games released a remastered version of the 2005 critically acclaimed game for the PlayStation 2, Shadow of the Colossus. Shadow of the Colossus is about a protagonist, Wander, traveling to far and forbidden lands to revive a sacrificed friend named Mona.
Upon arrival, Wander is met with shadowy beings and a god named Dormin. Dormin says he can resurrect Mona if Wander seeks out 12 colossi, each holding a portion of Dormin's power.
The game takes roughly three hours to complete, from walking from the temple to each colossus location with only a sword, bow and arrows, and a horse.
Shadow of the Colossus has an amazing music track, consisting of soft to fast songs, each perfectly fit for each colossus and their fight. The game does an excellent job of portraying the story through music.
The game starts by presenting the character in a very positive and righteous light, but over time, the music gets dimmer and darker. The colossi are less aggressive and more curious and docile. You begin to ask, "Am I in the right?"
Over the course of the game, after each fight, the colossus falls, then dissolves into a shadowy mess, which eventually gets absorbed into Wander. With each fight, he gets more sickly and inhuman.
Defeating each colossus makes the player reflect on their actions, and opens the door for deeper philosophical and moral questions such as "Are my actions justified?" and "What are these things, and what are the consequences?"
There are even colossuses who don't fight back, adding to the feelings of doubt it instills in the player.
Shadow of the Colossus is an entirely open-world environment, though there is not much to do between the fights of each colossus. The game is very pretty and expansive with hidden easter eggs every now and again. It is available on the PS4 for $19.99.