Half Marathon club off to a great start
Hang on for a minute...we're trying to find some more stories you might like.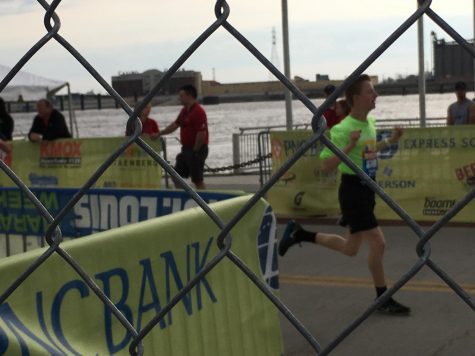 The Half Marathon club started practicing for the Go! St. Louis event that is held annually in April. The club consists of students and teachers of all athletic abilities and experience levels who wish to improve their fitness and develop friendships over the course of 13.1 miles.
The team consists of about 40 members this year compared to their 67 members last year.
This race will be Alex Urbina's second time running the half marathon; he enjoys running because "it's a great way to relieve stress and boredom."
They are many perks of being a part of the club.
"You even get free shoes if you show improvement and commitment."
Logan Harder has been running with the group this year.
"Joining the club is a good way to connect with people and just have fun."
Although the race is months away, practice started in early December. It is too late to join the club, but students are encouraged to race next year.
"The practices are really challenging and demanding," Harder said, "but when you finish the race, it will be worth it in the end."