Varsity track starts with a bang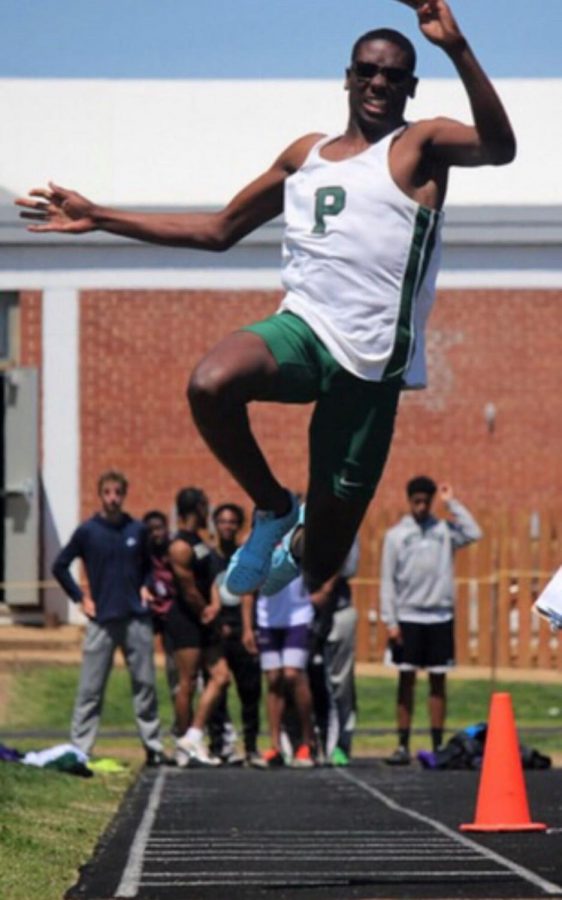 The Pattonville varsity boys team placed 1st and the girls placed 2nd out of 15 teams altogether at a meet hosted by Timberland High School on Saturday, April 6.
Senior Michael Jackson competed in several events.
"I competed in the long jump, triple jump, and the 4×100 this weekend," he said. "I finished in first place in the long jump and the 4×100 event, and third in the triple jump."
With this being Jackson's fourth year running track for Pattonville, he said both the long jump and triple jump are his favorite.
"They're my favorite because they're enjoyable and the most suitable for me to win the team some extra points."
The Pirates' varsity track and field team is planning to work wonders this season and hopefully break some records throughout the district.
"I hope to achieve a state title for the school and my teammates this year," Jackson said.
The Pirate's next meet is at Rockwood Summit on Saturday, April 13.