Class of 2019 gives advice to incoming freshmen
Madi Pearia
April 23, 2019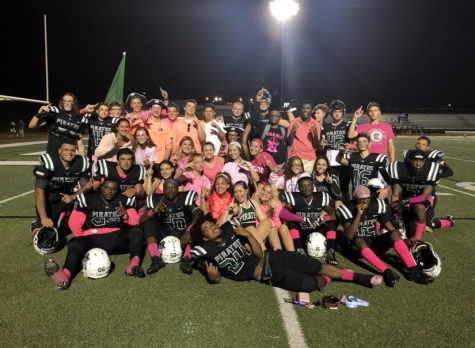 If you ask students of the Class of 2019 what advice they would give to incoming freshmen and underclassmen, there would be several different answers, but one thing every senior I talked to insisted on getting involved.
Shawn Brooks II (12) said his advice would be to always work hard, put in the time and effort that needs to be put in, and to never doubt yourself.
"The parties, the relationships and having fun will always be there," he said. "Never let that distract you from what really matters. Always remember: The harder you work, the more successful you will become."
Kendall Battle's (12) best advice she would give an underclassmen is to stay focused your freshman year.
"High school is fun, but make sure to get your work done before you get caught up in the excitement."
Mason Murphy (12) said the most important advice he received when he was a freshman was to keep it together freshman and sophomore year and to get involved.
"Your first two years matter," he said. "It sounds so basic and over said, but it will help you with you future and can help you get closer to students and teachers."
Madi Pearia (12) also provided some advice.
"Branch out to all different kinds of people and be friends with everyone, don't only stay in you clique," she said. "Become close with teachers, they will have your best interest and are always there to talk when things get rough."
Pearia suggests not to spend your next 4 years just waiting for the weekend to come.
"Live each day in the moment and get your work together," she said. "Surround yourself with people who want to see you be your best and have goals for them as well."
Lastly, she said there will be some rough patches throughout high school.
"Don't let that define you. High school will be filled with the best memories," she said. "You're here four 4 years, so make the most of it. Go see the football games, participate in Spirit Week, go to dances, and get involved."