Volleyball competes in Class 4 state playoffs at SLUH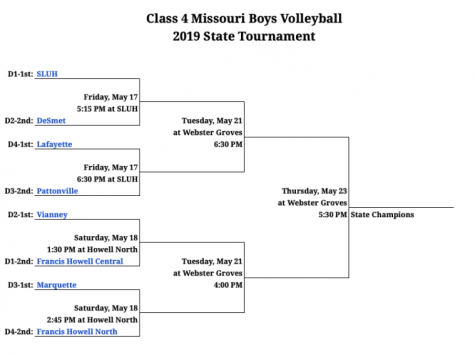 The boys varsity volleyball team will play Lafayette in the state quarterfinals on Friday at SLUH at 6:30 p.m.
After finishing second in the Class 4 District 3 tournament, the Pirates still advanced to the state playoffs. Marquette won the District title and will open the state tournament against Francis Howell North on Saturday.
The state tournament continues with the semifinal games on Tuesday, May 21, at Webster Groves beginning at 4 p.m. The championship game will be played on Thursday, May 23, at Webster Groves at 5:30 p.m.