Student IDs must be worn starting Jan. 3
PattonvilleTODAY staff
December 7, 2012
Hang on for a minute...we're trying to find some more stories you might like.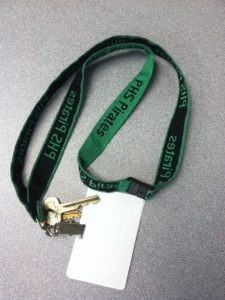 In a letter sent by the high school building principal to staff and read over the announcements at 7:23 a.m. on Dec. 7, Dr. Joe Dobrinic announced students will be required to wear their student IDs beginning second semester.
"There have been a few incidents over the course of the last few weeks that have prompted this decision. The latest incident involved an individual who entered the building at the G Wing Entrance while students were arriving to school in the morning. This occurred on at least two separate occasions."
No students were ever in harm's way. Dobrinic said that safety and security of students should always be the most important thing.
An e‐newsletter to parents will be sent out to parents later in the morning informing them of this procedural change.
When more details are available, they will be posted onto PattonvilleTODAY.com.