Critique: Pattonville's One-Act Plays Provide Entertainment and Amusement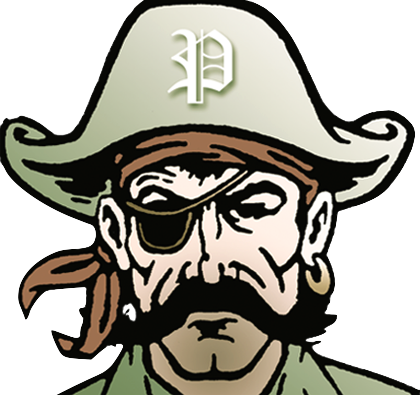 Taylor Holmstrom
April 25, 2013
Hang on for a minute...we're trying to find some more stories you might like.
On Monday, April 22, and Tuesday, April 23, 2013, Pattoville High School held its annual one-act plays directed and performed by Pattonville students. Three different one-act plays were performed, consisting of "Cupid and Pysche" (directed by Aaron Landgraff), "This is Just to Say" (directed by Cassie Chandler), and The _urloined Letter (directed by Nick Huber). All in all, the three plays, performed in that order, offer a great balance of drama, humor, entertainment, believable actors, and even occasional pop culture references.
The first of the three plays, Cupid and Pysche, tells the story of a girl named Izzy, who finds herself in a jam as she decides to attend Homecoming with her friend Aaron, who she only knows online. Trouble begins to stir when Izzy's two sisters fear that Aaron may in fact be some kind of online "predator", since Izzy knows next to nothing about him. Izzy's sisters and their boyfriends end up jumping Aaron when he arrives at Homecoming, although it isn't long before Izzy finds out she had it wrong about Aaron the whole time, and the two enjoy a happy ending.
The play cleverly references the story of Greek Mythology, "Cupid and Psyche", the story of three daughters, two of them married, but Psyche, the youngest and most beautiful, has yet to find love. Izzy's struggles are believable as she questions if she can truly trust Aaron, providing a sense of realism to the story, not to mention Izzy's two sisters both have great personalities, at first acting snobby and teasing Izzy, but then giving her advice and trying to help her, even if ambushing Aaron wasn't really helping. Overall, "Cupid and Psyche" provides and entertaining love story, and serves as a great kickoff to the threesome of one-act plays.
"This is Just to Say" takes a different turn, focusing on a class of students that have been assigned to write apology poems, each student saying I'm sorry to someone or something in many different ways. The perspective hear shifts constantly, as each student applies the apology poem to their struggles in life, such as one girl having constant arguments with her seemingly unruly father, one quiet classmate from another country who endures teasing and proceeds to kidnap the class' pet lizard, and a boy who finds himself forced to put down his beloved dog; even the teacher finds herself reflecting on her attitude towards her students.
The point-of-view frequently changes, with the story sometimes flashing back a few years in the past, but the main plot always stays the same: the characters reflecting on their past, their mistakes and what has happened to them, and ultimately all the characters reveal their apology poems to various people in their lives. "This is Just to Say" provides very believable characters who all manage to grow as they come up with their apology poems, as well as situations and dilemmas that are equally believable, resulting in a play where the viewer can literally picture themselves sitting in the classroom, feeling the emotions of the students; a symbol of exquisite acting.
And "the _urloined Letter", the last of the three plays, finishes off the trio with a plethora of humorous moments and some references to pop culture. A detective finds himself with an interesting case on his hands as a young trouble maker (a singer who is losing her voice and literally lives up to her name) tells him that she has lost the ability to say the letter "p." The detective sets out to find the trouble maker's "p's", encountering a questionable dentist, his no-nonsense assistant, and a woman with an enormous toothache who reveals an interesting secret about the young trouble maker the detective is helping. Overall, the humorous moments keep the viewer entertained, including scenes where the detective looks out to the audience to self-monologue, with the other characters wondering just who he is talking to. In addition, the solving of the mystery is quite clever, as the detective exposes Trouble Maker of faking having her "p's" stolen; since Trouble Maker was losing her voice, she planned to fake losing her "p's'" to claim an insurance settlement, though she ends up behind bars, but no before robbing the detective of his own "p's".
The three one-act plays blend well together, starting off with a memorable love story, then switching an emotion-filled, more serious story of believable characters with understandable struggles, and finally finishing off with a touch of humor and amusement. Overall, the students did an impressive job of putting together a memorable trifecta of plays that kept the audience interested and attentive from start to finish; more than worthy of two thumbs up.