STORIFY Wednesday's #phsSPIRIT: Career Day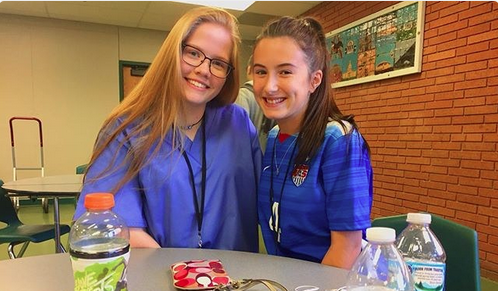 PattonvilleTODAY staff
September 22, 2016
Once again, the seniors were the most spirited class, having 73% of students dressed up for Career Day. The freshmen, once again, came in last.
On the staff side, five departments had 100% participation: Math, Fine Arts, Social Studies, Modern Languages, Clerks/Secretaries
In the ongoing Penny Wars contest, the Seniors currently claim the top spot. That competition runs through Friday.
CAREER DAY RESULTS
4th place: Freshmen 27%
3rd: Sophomores 48%
2nd: Juniors 61%
1st: SENIORS 73%
CAREER DAY STAFF RESULTS Departments w/ 100% participation:
Math
Fine Arts
Social Studies
Modern Languages
Clerks/Secretaries
PENNY WARS (CURRENT STANDINGS)
4th place Juniors: -$24.01
3rd Freshmen: -$7.86
2nd Sophomores: -$5.51
1st SENIORS: -$0.94
Check out the Storify created for Wednesday using posts from Twitter and Instagram using #phsSPIRIT below: